Closed end fund RiverNorth Capital and Income Fund (RSF) has completed a rights offering to their common holders. The rights offering has helped to bolster their asset coverage ratio (must be above 200%).
The company has sold 1.047 million shares for $15.84/share.
RSF has had numerous changes of names – 1st RiverNorth Marketplace Lending, then RiverNorth Specialty Lending and most recently RiverNorth Capital and Income Fund. Honestly has not been a well run fund.
RSF has a 5.875% Term Preferred (RMPLP although depending on the broker tickers differ). The preferred has traded quite well and has a final term redemption on 10/31/2024. I hold an overweight position.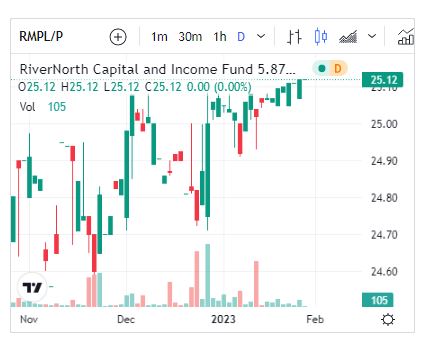 The company press release is here.