Update–JDubs has noted this issue will trade right away on the NASDAQ–no OTC trading–starting later today and tomorrow.
New REIT Medalist Diversified REIT (MDRR) which trades at $3.76/shares has announced a new high yield preferred issue. This is a tiny company and potential investors need to do some deep due diligence.
The issue has been priced at 8% with a public offering price of $23 ($25 liquidation preference). While this pricing is rare there have been previous offerings at lower than liquidation preference before–so it is not unique.
The issue is tiny at 200,000 shares (plus another 30,000 for overeallotment).
A new company presentation can be found here.
NOTE THAT THIS ISSUE HAS A MANDATORY REDEMPTION DATE OF 4/19/2025.
I am not seeing a OTC temporary ticker yet.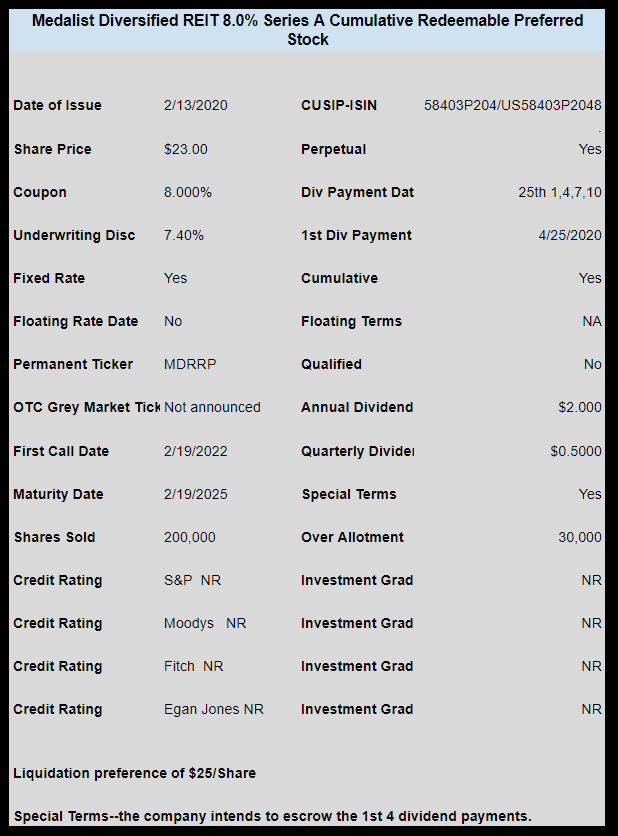 The pricing term sheet can be read here.
Thanks to Bob-in-DE for being early on this issue.