The OTC grey market ticker is LANPP
Ag REIT Gladstone Land (LAND) has priced their new preferred with a coupon of 5%. This is an very low coupon for the quality of this company–BUT the marketplace will decide through supply and demand.
The issue is monthly paying and has a mandatory redemption in 2026, with an optional redemption period starting on 1/31/2023.
The issue is unrated.
No OTC grey market ticker has been released, but likely it will be LANDM (same as the permanent ticker). I will update this if a ticker is announced.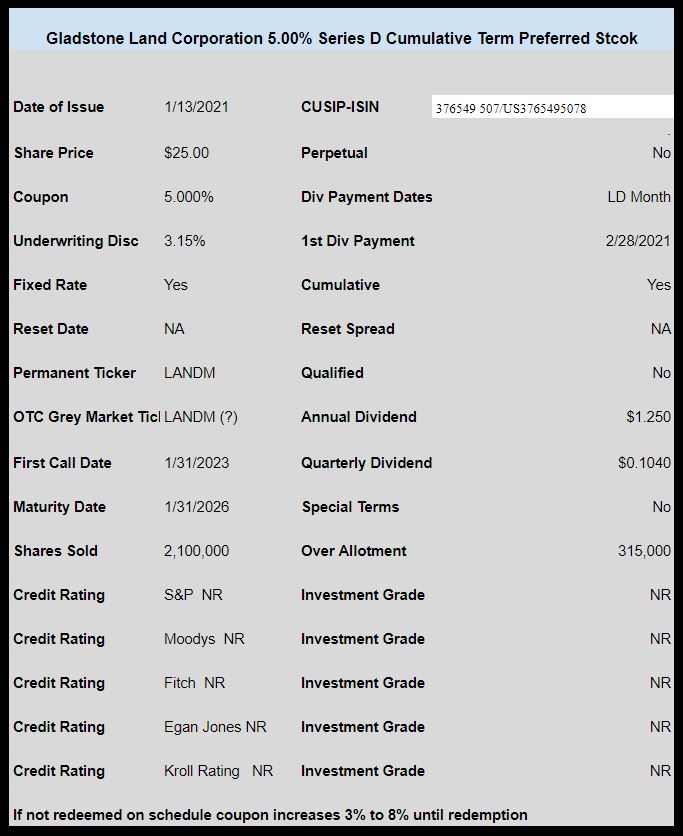 The pricing term sheet can be found here.