Giant reinsurance company Reinsurance Group of America Inc has priced a new giant issue of baby bonds (subordinated debentures) with a maturity date in 2052.
The issue starts with a fixed rate of 7.125% until 2027 after which it will reset to the 5 year treasury plus a spread of 3.456%. The issue will reset every 5 years after that.
The issue has an early call option available to the company starting in October, 2027.
The company has 2 other outstanding baby bonds which can be seen here. The company intends to call the RZA issue with proceeds from this offering–and in fact has already announced the redemption here.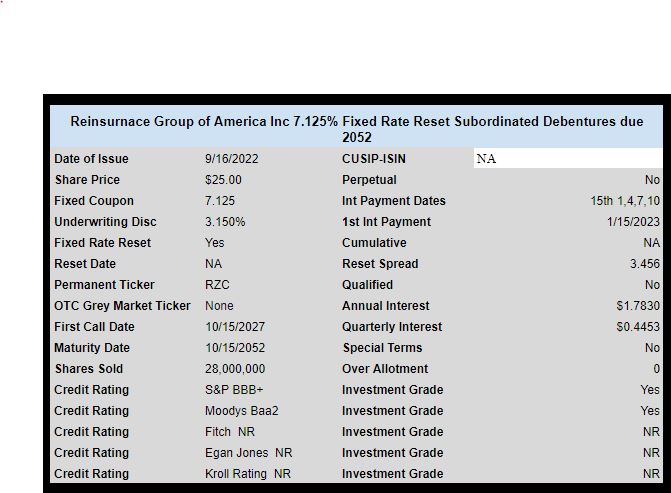 The final prospectus can be found here.
Eugene was on this one.