mREIT Redwood Trust (RWT) has finally priced their new issue of fixed-rate-reset preferred.
They have priced 2.6 million shares with a fixed rate of 10% with a spread of 6.278% (to be added to the 5 year treasury). in April, 2028.
The issue is rated BBB- by Egan Jones and is obviously a high risk issue.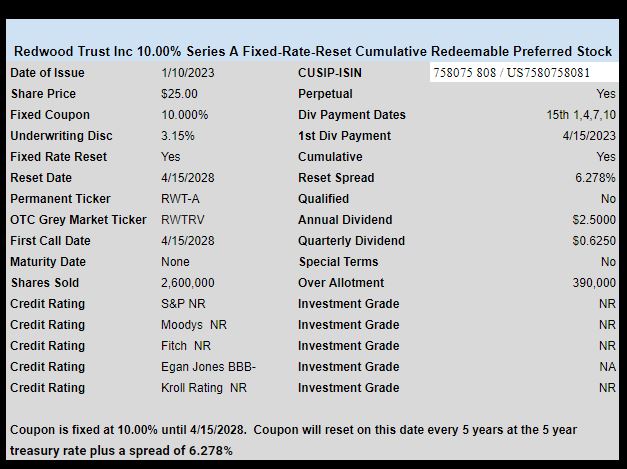 The pricing term sheet is here.
Make sure to read the comments that were left by folks