Storage REIT Public Storage (PSA) has priced their new preferred.
The pricing is fixed at 4.625% for 20 million shares–with another 3 million for over allotments. This is now the lowest coupon the company has outstanding–they had sold a 4.70% issue in November, 2019 and that issue is trading at $25.55.
The new issue is cumulative, non-qualified and investment grade.
Proceeds of the new issue will likely be used to redeem the PSA-V 5.375% issue.
All of the companies outstanding preferreds can be seen here.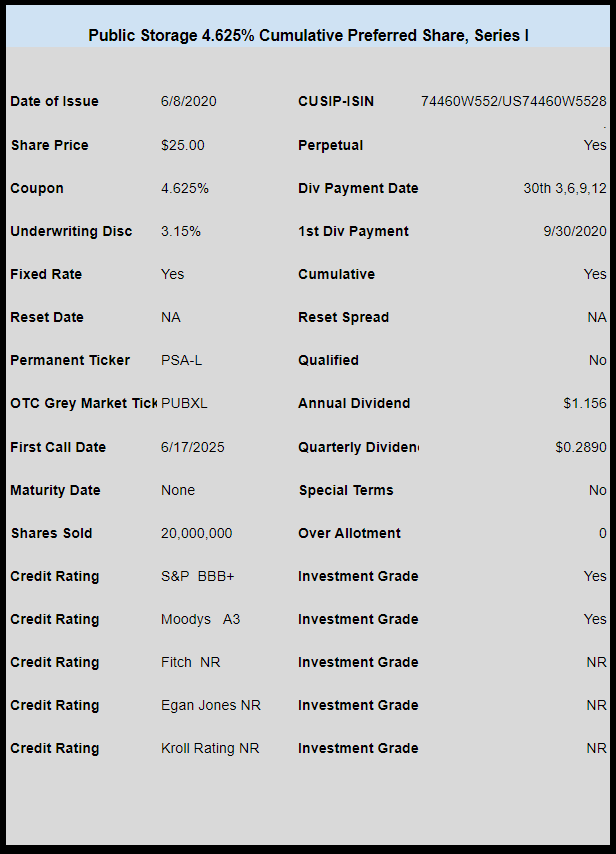 The pricing term sheet can be read here.