Self storage giant Public Storage (PSA) has announced the pricing of their new preferred issue.
The coupon will be 4.75%, which is in line with the other recent issues from PSA. Proceeds are to redeem the 5.875% PSA-A issue on 12/30/2019.
Being a REIT the issue is cumulative and non qualified.
The issue is rated A3 from Moodys and
BBB+ by S&P.
Trading begins immediately on the OTC Grey market under ticker PBSGZ.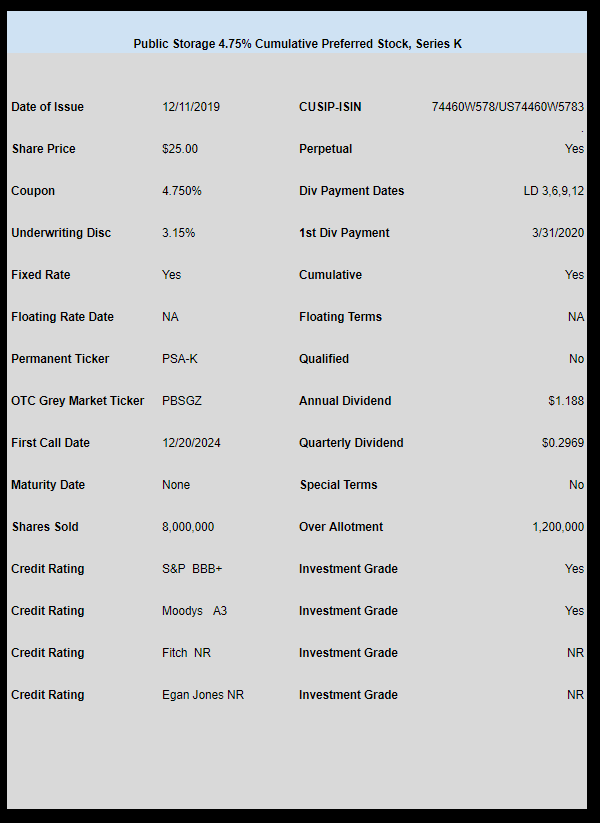 The pricing term sheet can be read here.