Storage giant Public Storage (PSA) priced their previously announced new preferred issue.
The coupon will be 3.875%–not a giant surprise since they priced an issue in August at 4.125%.
The issue is rated BBB+ by Standard and Poor's and A3 by Moody's. Investment grade.
The issue is cumulative and non qualified.
All of the company's outstanding preferred issue can be seen here.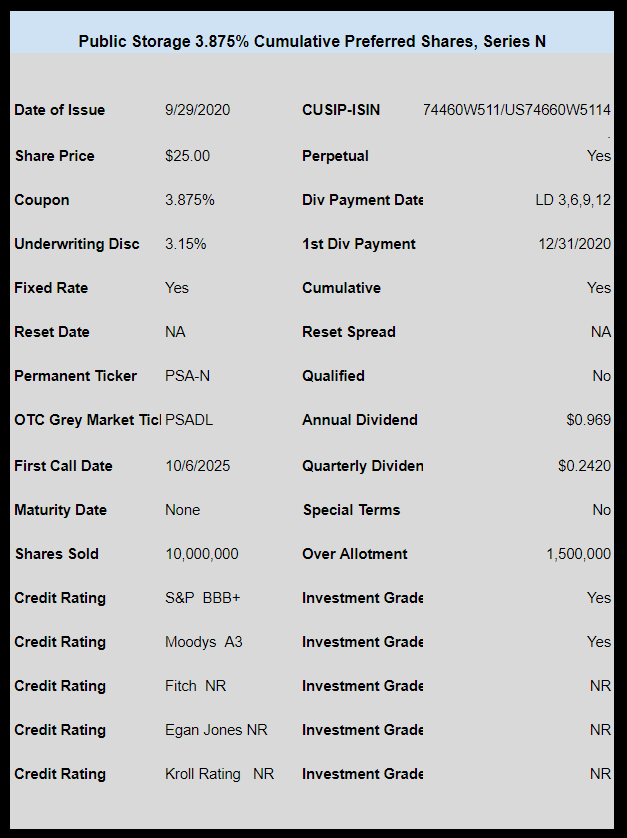 The pricing term sheet can be found here.