Self storage giant Public Storage (PSA) has priced their new preferred stock offering.
The issue prices at 4.10% and is cumulative and non qualified.
This coupon is about as expected as their previous new issues were at 3.95% (PSA-Q) and 4.00% (PSA-R).
The issue trades immediately under OTC temporary ticker (PASDV).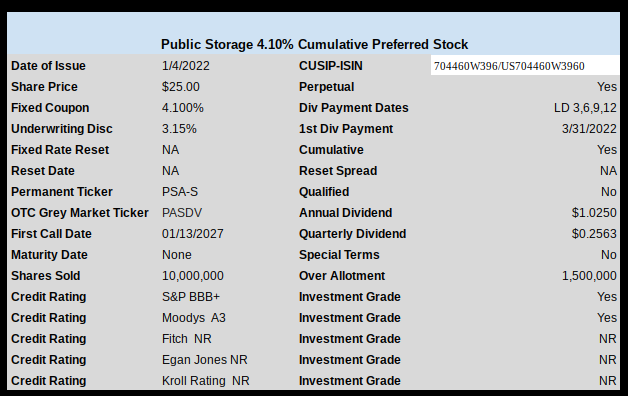 The pricing term sheet can be found here.