Self storage giant Public Storage (PSA) has priced their new preferred issue.
The pricing is 4.00%–the issue is cumulative and non qualified. The issue is strongly investment grade from both Standard and Poor's and Moody's as shown in the chart below.
The company has many outstanding preferred issues which should be reviewed prior to investment decisions being made on whether the new issue meets your needs. Their issues can be seen here.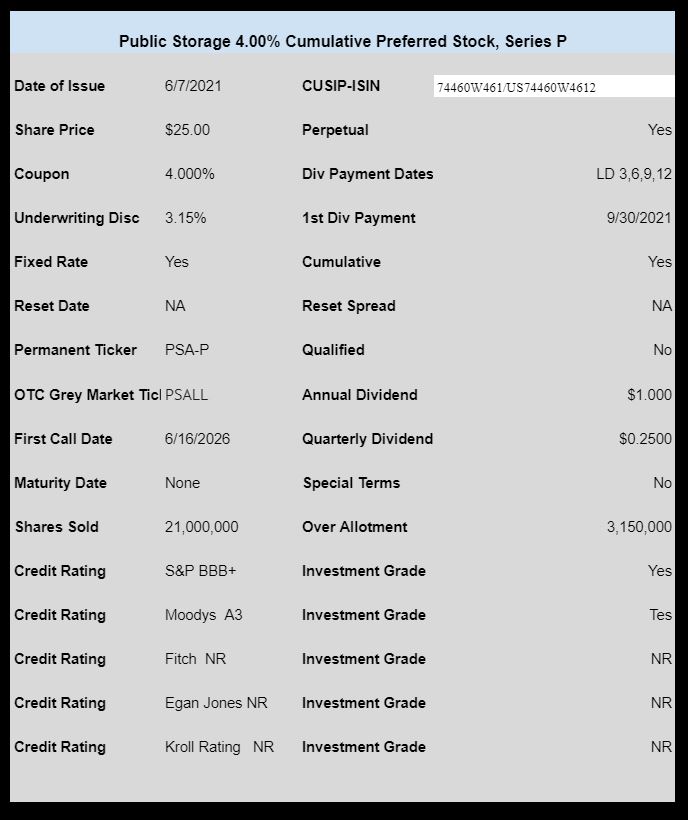 The pricing term sheet can be read here.