Priority Income Fund (not exchange traded) has announced the pricing for their new term preferred stock.
The issue prices at 6.125%.
The CEF has announced they will be redeeming the PRIF-C 6.625% issue which became redeemable on 2/22/2021.
The OTC grey market ticker has not yet been announced.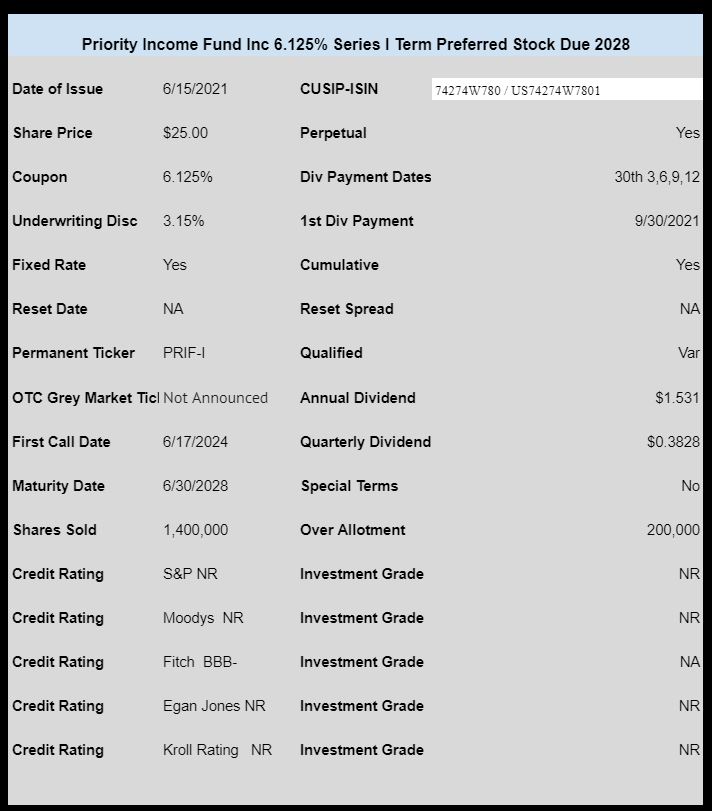 The pricing term sheet can be read here.