UPDATE–The OTC grey market ticker is PEBBV (watch for any changes–lately they have made changes after the original announcement).
Pebblebrook Hotel Trust (PEB) has priced the previously announced new preferred issue.
The issue prices at 5.70%. They are selling 10 million shares. The issue is cumulative and non qualified.
The company intends to redeem the 6.50% PEB-C issue in full and some (or all) of the PEB-D or PEB-E issues. The 10 million shares sold is not enough to call all 3 issues unless they add cash from other sources.
The OTC grey market symbol has not been announced–although the issue will trade on the OTC prior to permanent exchange trading.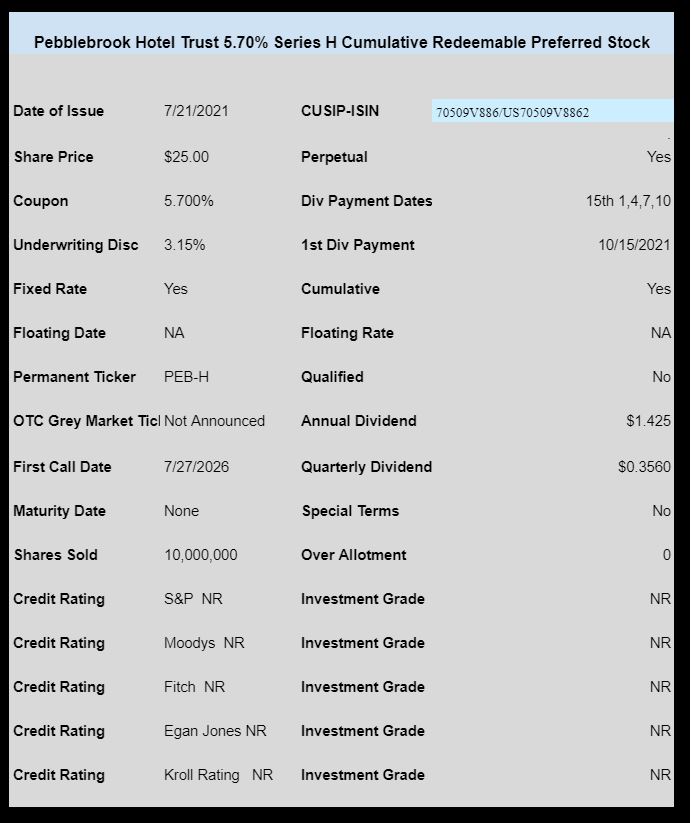 The pricing term sheet can be found here.