Closed end fund, Oxford Lane Capital (OXLC), has priced there previously announced term preferred stock issue.
The pricing is 7.125% with mandatory redemption on 6/30/2029.
This is a monthly paying issue.
OXLC has numerous term preferreds and baby bonds outstanding which can be seen here.
Neither the permanent ticker nor the OTC ticker have been announced–I will updated this when tickers are known.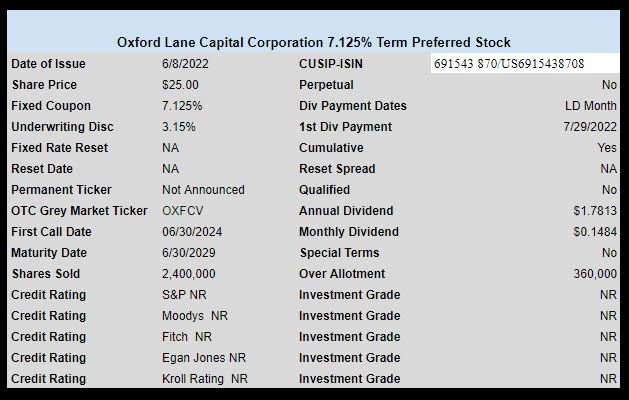 The pricing term sheet can be read here.