Below is the detail on the new baby bonds from Oxford Lane Capital.
The issue is rated BBB from Egan Jones. You can find the info on this credit rating on the bottom of this page.
There is no OTC grey market trading on this issue.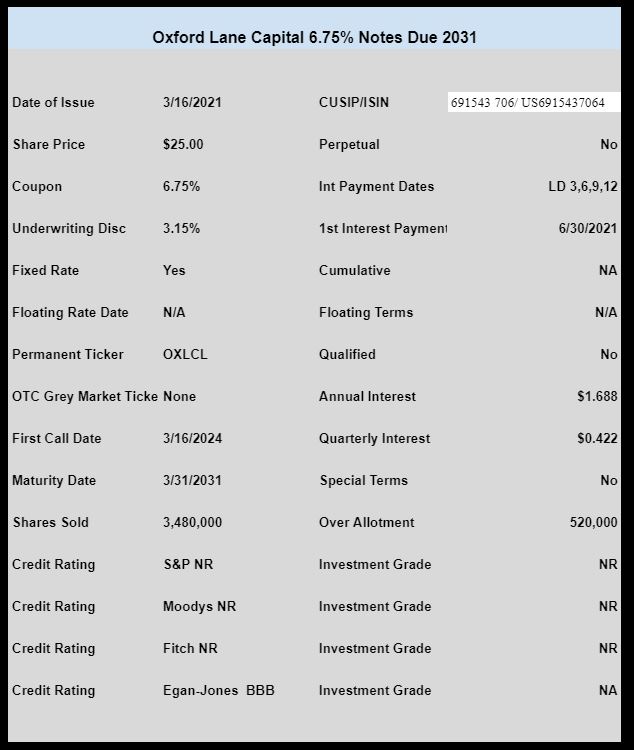 The pricing term sheet can be read here.