Banker Truist Financial (TFC) has priced the previously announced preferred issue.
The issue prices with a 4.75% coupon. The banker is investment grade, although not strongly investment grade–this is a crazy coupon, but likely they will have no trouble selling the issue.
With a coupon this low the currently outstanding, and redeemable, issues at 5.20% could be at risk of being called, but they are trading at just a tiny premium over $25 plus accrued, so they is little call risk.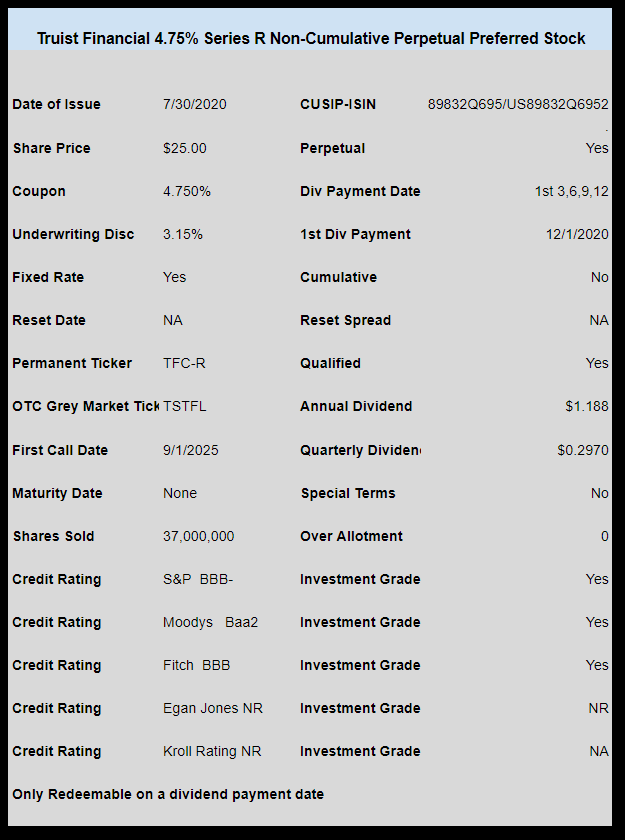 The pricing term sheet can be read here.