Well here we go – a wild week is upon with lots and lots of banking news.
The S&P500 fell by a healthy 4.5% with most of the losses coming on Thursday and Friday. Volume on Friday was relatively huge, which will likely be seen again tomorrow.
Interest rates imploded last week as the 10 year treasury yield closed at 3.70% which was 27 basis points below the previous Friday close and 32 basis points below the high yield of 4.02% on Thursday.
The employment report came in hot last Friday with 311,000 new jobs in February – BUT the unemployment rate came in at 3.6% compared to a forecast of 3.4%–markets took this as dovish toward interest rates, but then the banking news began to overshadow all other news and rates imploded in a likely 'flight to safety'.
This week we will have plenty of economic news–including the CPI and the PPI. The news is important, but whether the Fed reaction is normal will remain to be seen as banking will weigh heavy on Fed rate decisions come the end of the month.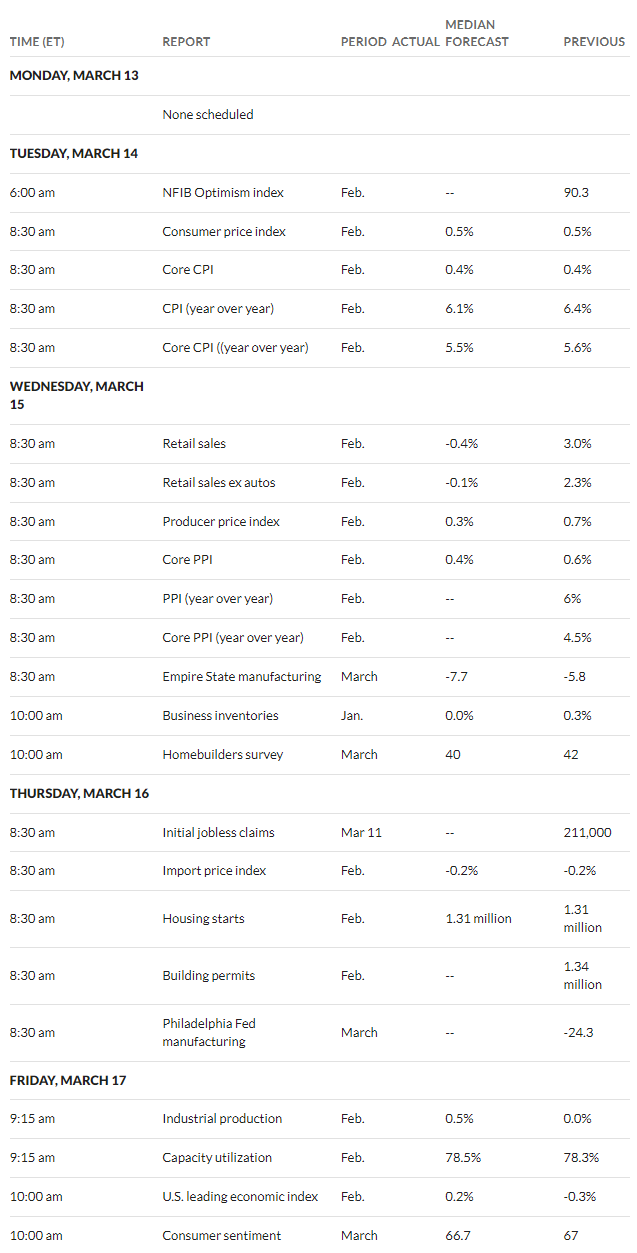 The Federal Reserve balance sheet rose by about $3 billion last week after falling by $43 billion the week before.
Last week we had a large move lower in $25/share preferred shares and baby bonds. The average share dropped by 79 cents, investment grade issues fell by 81 cents, banking issues fell by $1.20 and mREIT issues fell by 85 cents.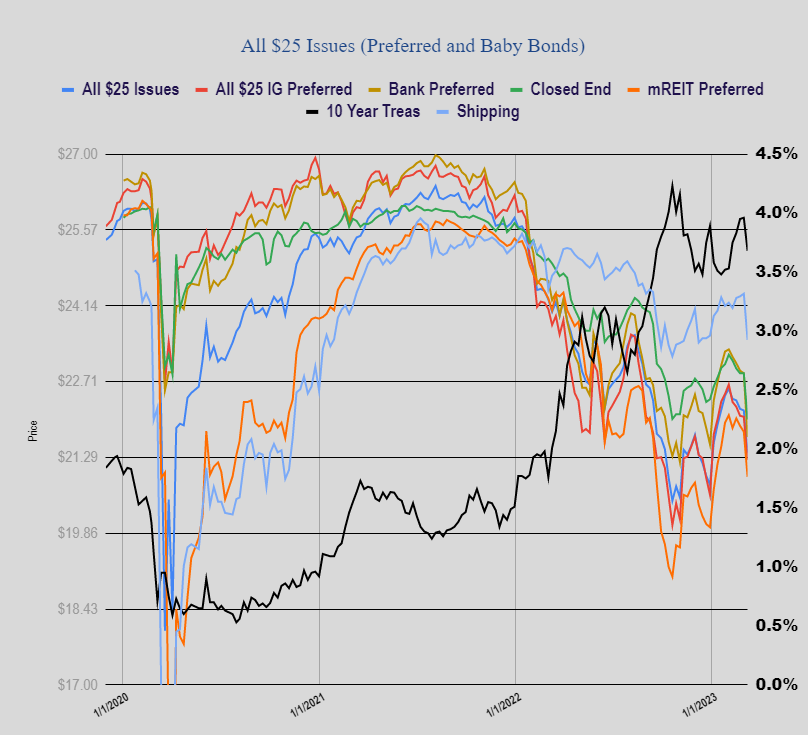 Last week we had 1 new income issue sold from FTAI Aviation (FTAI). This was a fixed-rate reset with an initial coupon of 9.50%. This issue is now trading on the OTC exchange.