The S&P500 moved higher once again last week–although it was a tough climb. The index moved up by just about .4%. We can be fairly certain that this 'watching paint dry' market will get somewhat crazier during the coming news heavy week.
Interest rates closed the week around 3.75% (10 year treasury) which was about 6 basis points higher than the close the previous Friday. The 10 year moved in a range of 3.65% to 3.82% for the week – just like equities a tight range as everyone 'guesses' what the FOMC will do this Wednesday.
Lots of economic news this week that could be considered important. Of course we have the consumer price index (CPI) on Tuesday, with the FOMC meeting starting Tuesday as well. The interest rate decision will be announced on Wednesday afternoon with the Jay Powell presser following shortly thereafter. Wednesday will also bring producer price index (PPI).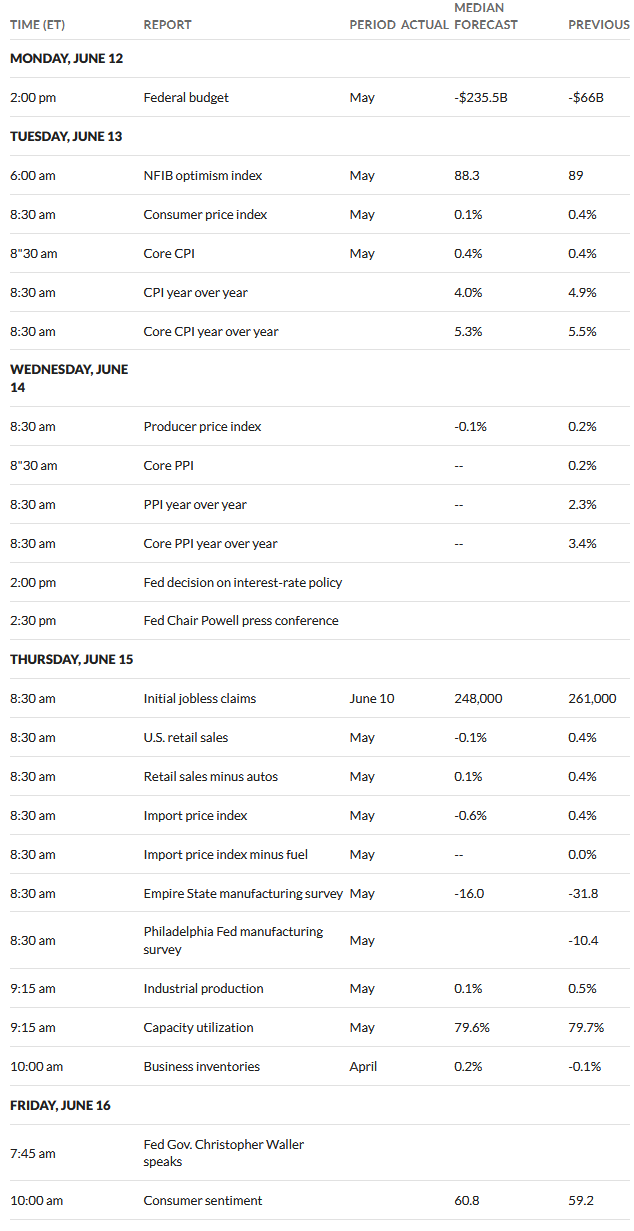 The Federal Reserve balance sheet grew by $4 billion last week. Growth in the balance sheet has been rare in the last 2-3 months-in fact it appears that this was the 1st week of growth since March 22, 2023.
Movement in $25/share preferreds and baby bonds was more tempered than last week as the average share moved 8 cents higher. Investment grade issues moved 5 cents higher, while banks were up 10 cents, CEF preferreds up 2 cents while mREIT preferreds were off 6 cents.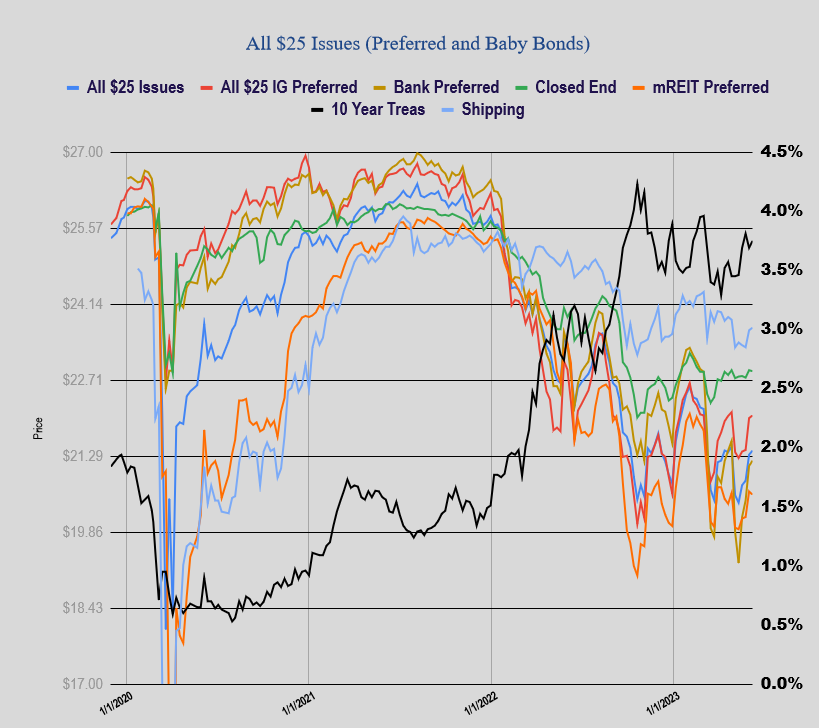 There was 1 new income issue priced last week. BDC Capital Southwest Corp (CSWC) sold a 7.75% baby bond which is not yet trading, but should trade in the coming week.