Time to get back to real life after too many holidays – at least for me. In Minnesota with snowy and cold weather, being inside for these days is not to my liking. On the other other hand if you are a skier (downhill or cross country) or a snow machine rider maybe you are loving it. Obviously I live in the wrong state.
So last week, which was a 4 day market week, the S&P500 was off just 1/10th% as the trading range for the week was just about 1 1/2%–narrow considering recent history. Economic news was fairly sparse which helped in keeping the range narrow—but it is unlikely to be that way in the coming week.
The 10 year treasury was up 13 basis points to close the week at 3.88% compared to a close at 3.75% the previous Friday. The high yield for the week was 3.91% so we closed near the top.
For the coming week we have a number of economic reports which will be market moving. We have the FOMC meeting minutes released on Wednesday for the last meeting and while it is 'old news' it will move markets. We have employment reports on Wednesday and Friday (ADP and then the government report on Friday)—this will move markets as the FED will assign a high weighting to the report for the FOMC meeting which happens on 1/31 and 2/1. They really want some softening in the jobs market.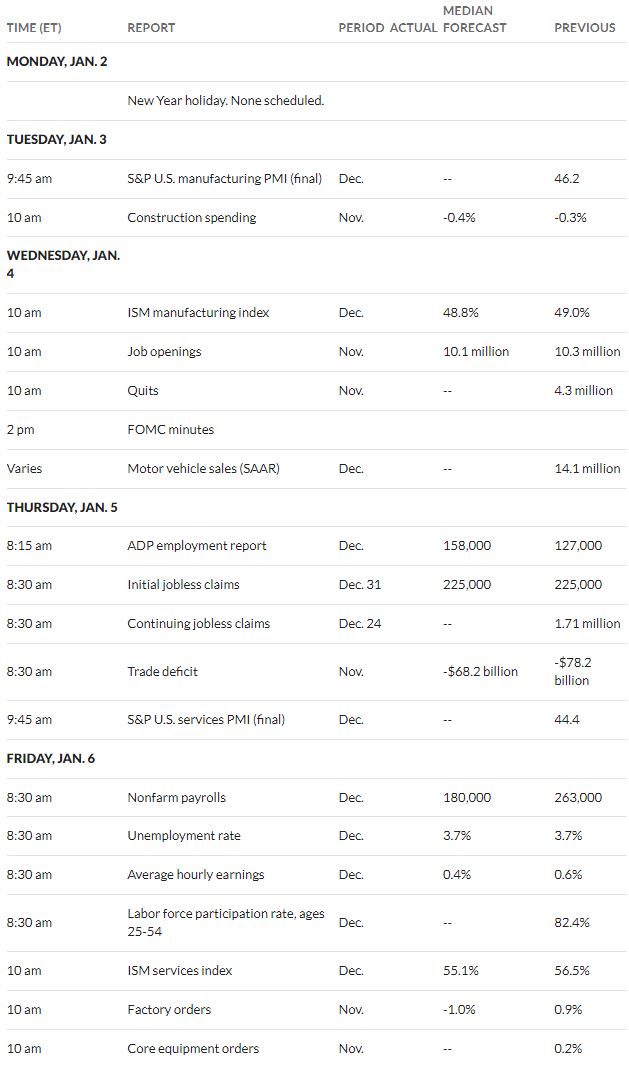 The Federal Reserve balance sheet was down $13 billion last week–likely creating a little 'tension' for future numbers as the Fed looks at their monthly caps (maximum) of reductions of $95 billion, which they have been way below the last month. The Fed reserves the right to adjust their monthly cap dependent on financial conditions–a section of their statement on reducing the balance sheet is below –

Last week we again saw losses in most $25/share preferred stocks and baby bonds – this time to the tune of 17 cents per average share. Investment grade issues were hammered lower by 32 cents, while banks were off the same 32 cents. mREIT preferreds were down just 6 cents and shipping issues were up a nickel.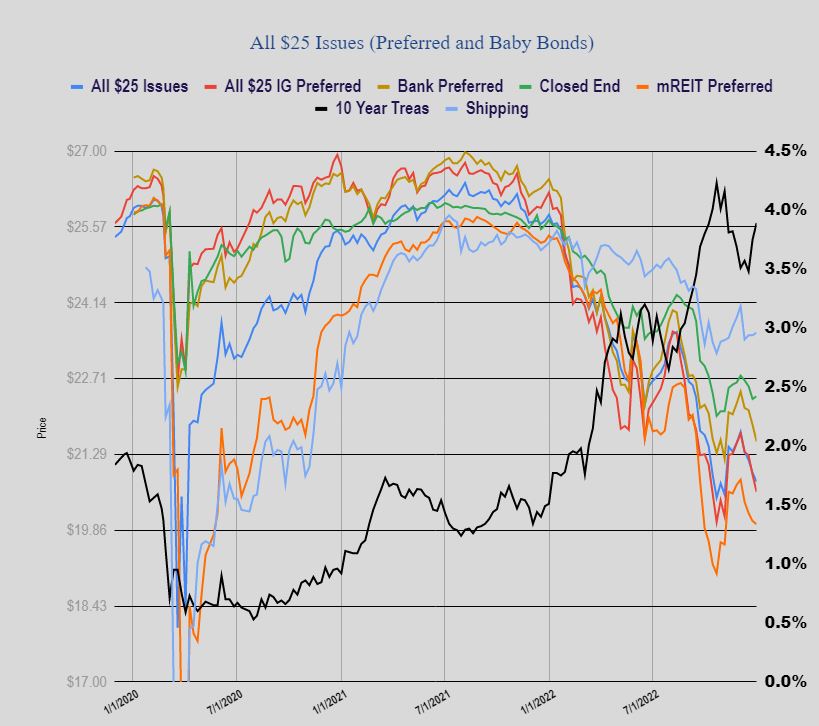 Last week we had no new income issues prices.
A note, as mentioned by a couple folks over the weekend is that the Hoegh LNG Partners 8.75% perpetual (HMLP-A) issue is now delisted – effective today.