Last week was a near flat week in stocks as the S&P500 traded in a range of 4443 to 4527–closing at 4464 which was 14 points lower than the previous Friday.
Interest rates moved in a about a 22 basis point range in the 10 year treasury (3.95-4.17) closing the week near the high at 4.16% which was 10 basis points higher than the close the previous Friday. Rates were buffeted by an on target consumer price index, but the next day rates were sent higher by a producer price index which came in hotter than anticipated.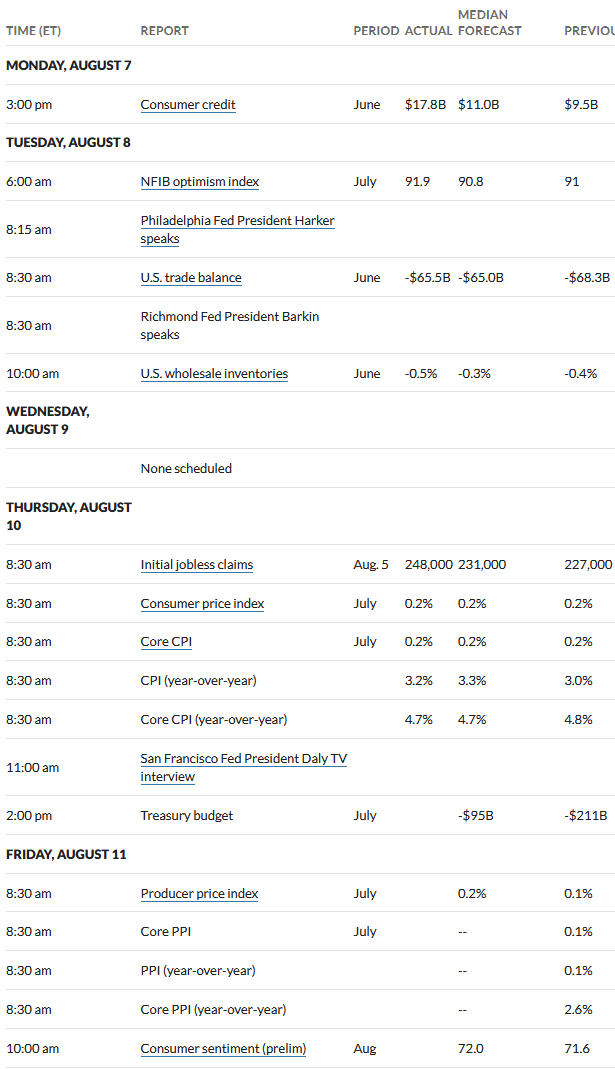 This week we do not have the normal market moving economic numbers being released, but on Wednesday we have the FOMC meeting minutes from the July meeting which will be closely reviewed by all – of course it is all really old news, but the algo's will send equities either sharply higher or sharply lower.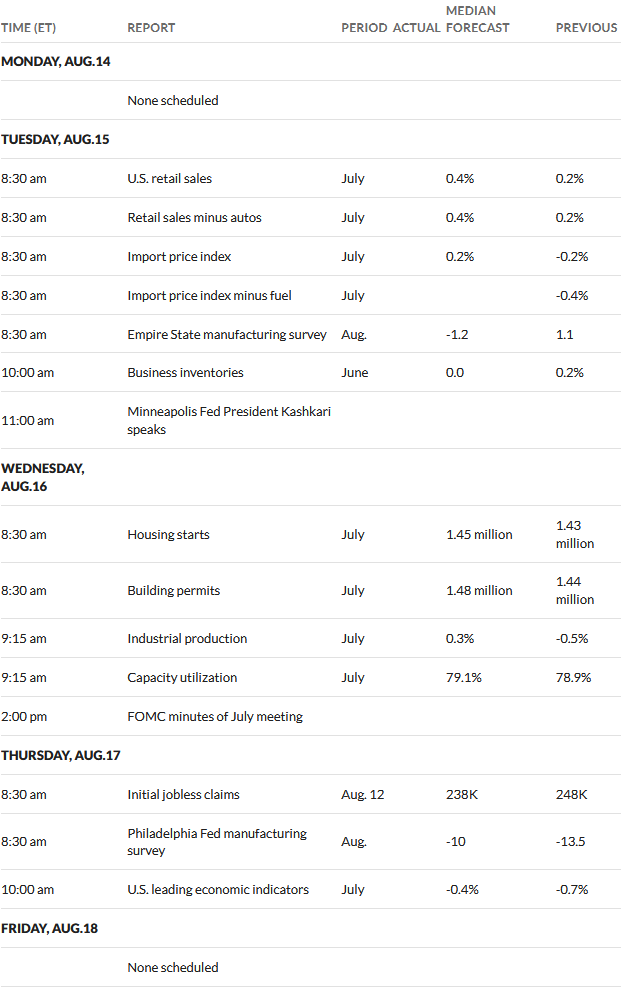 The Federal Reserve balance sheet grew by $2 billion last week – a rare increase in a downward trending balance sheet.
Last week–for the 8th week in a row $25 preferred stocks and baby bonds barely moved–the average share was 4 cents lower. In the last 8 weeks the average share has moved in a 21 cent range. Investment grade issues were 4 cents lower, banks were 12 cents lower, CEF preferreds were down 5 cents, mREIT issues moved 4 cents higher with shippers off a nickel.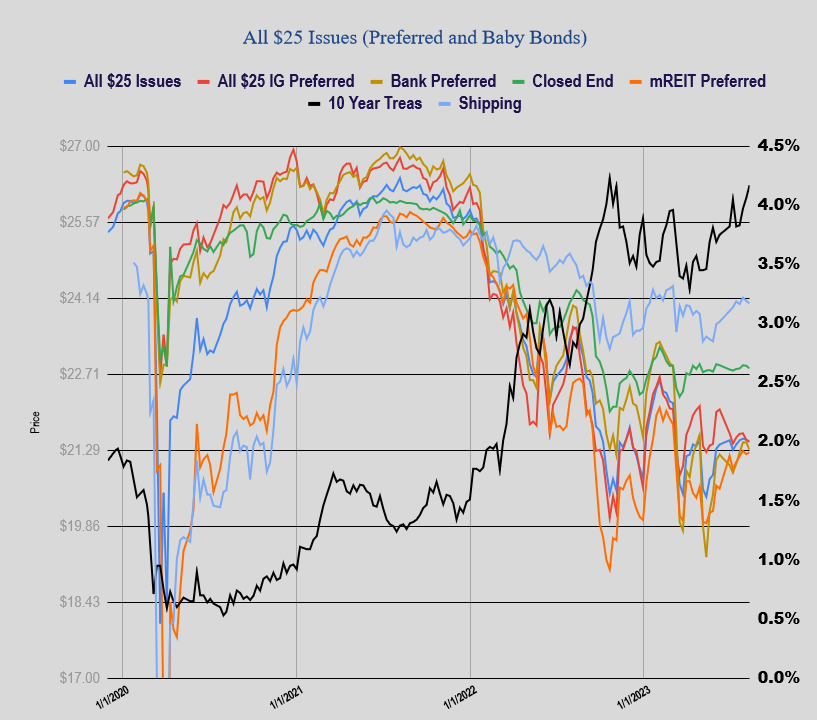 Last week we had 1 new income issue priced as junky business development company Great Elm Capital (GECC) priced a new issue of baby bonds with a coupon of 8.75%–the issue is not yet trading, but look for it to trade this week.