The S&P500 moved sharply higher last week closing at 4505 which was 107 points above the close from the previous Friday – about 2.4% higher. Honestly with the amount of liquidity that is out there it is pretty hard to keep equities lower. I suppose that one of these days we will see a 'black swan' but it sure hasn't been recently. Equities are moving higher even though there are vast amounts of money hiding out in CDs, treasuries and other competing investment choices–when/if interest rates move lower we could see a crazy stampede into equities–the available 'dry powder' is massive.
Here is a listing of how much is in money market funds for the last 20 weeks–lots of potential 'dry powder'–$5.6 trillion is significant.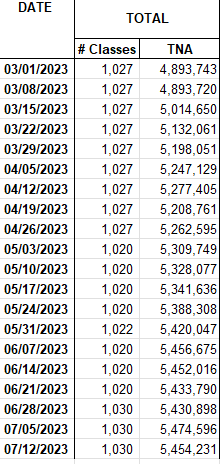 The 10 year treasury yield tumbled hard last week–closing at 3.82% which was 23 basis points below the yield from the previous Friday. Lower than expected consumer and producer prices opened the door to a bond rally.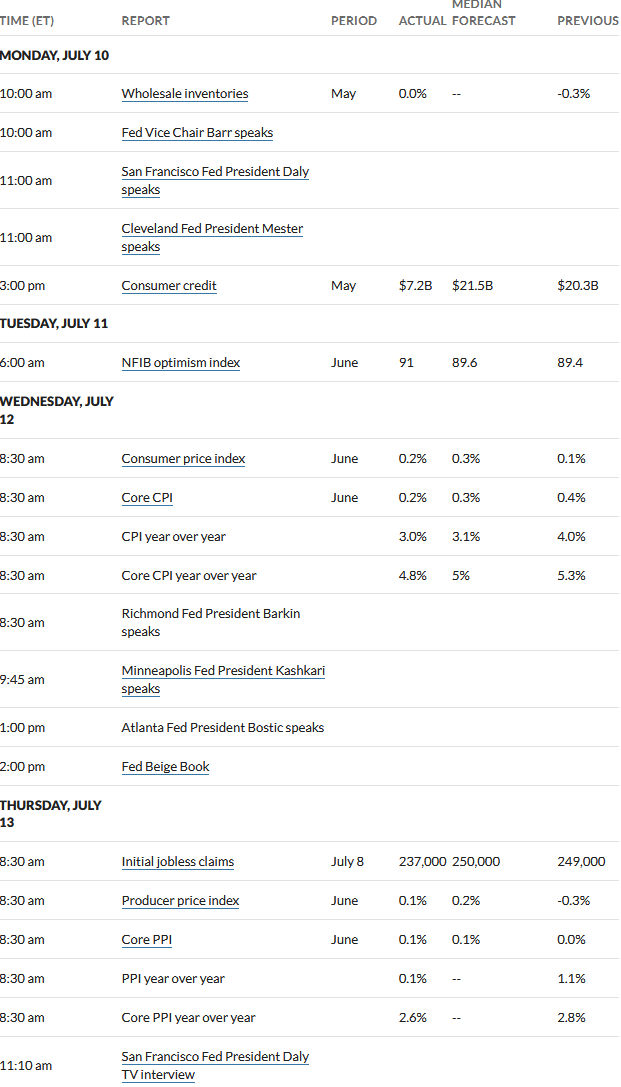 This week we have lots of housing related economic news shown below. None of the economic news on the week is what I would call 'market moving', but with the FOMC getting together next Tuesday everything has some level of meaning relative to interest rate decisions.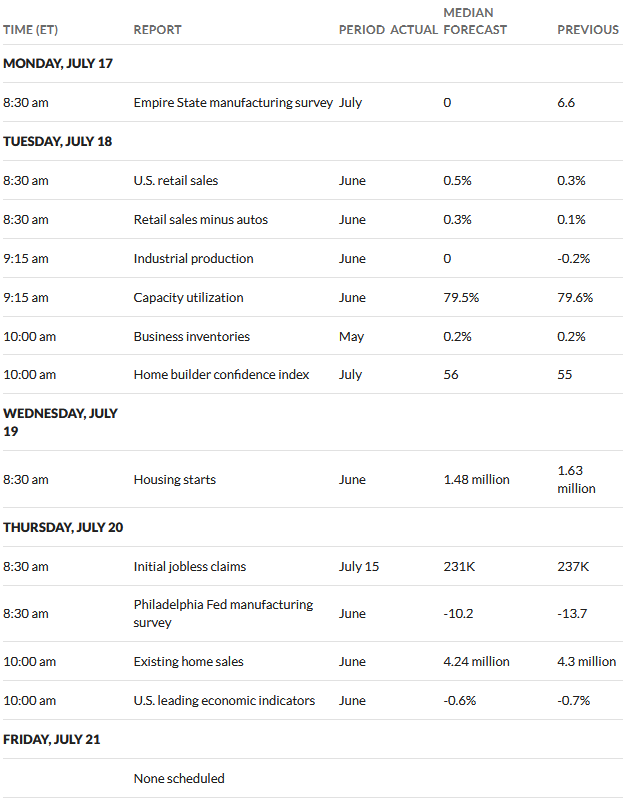 The Federal Reserve balance sheet fell by a measly 2 billion—just a pause because of runoff timing.
Last week we got a modest bounce in $25/share preferreds and baby bonds with the average share moving 10 cents higher. Investment grade moved 11 cents higher, banking issues 17 cents higher with CEF preferreds up 3 cents and mREITs up 13 cents and shippers up 11 cents.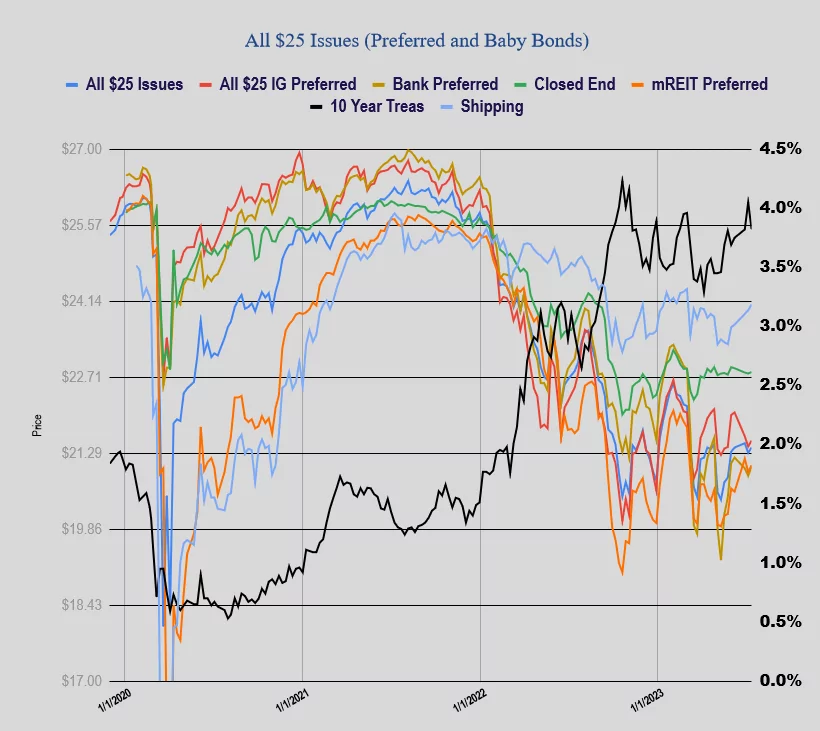 Once again we had no new income issues priced last week.