With a giant boost t the indexes on Friday, the S&P500 able to close with a about a 2% gain on Friday. The index is now just over 1% off of a 52 week high—all of this in the face of never ending chatter of the impending recession on the horizon.
The 10 year treasury closed the week at 3.69% which was 12 basis points below the close the previous Friday. With the debt ceiling lifted and the treasury bank account 'running near empty we could see massive issuance of new debt. We will be watching close to see what happens–between the Fed applying tightening through debt runoff and new supply from the treasury we could see some ugliness in interest rates–we'll see.
This coming week will be have a very modest amount of economic news being released–in fact none which is super market moving types of news. We will not likely be having Fed yakkers this week as we run up to the FOMC meeting next week.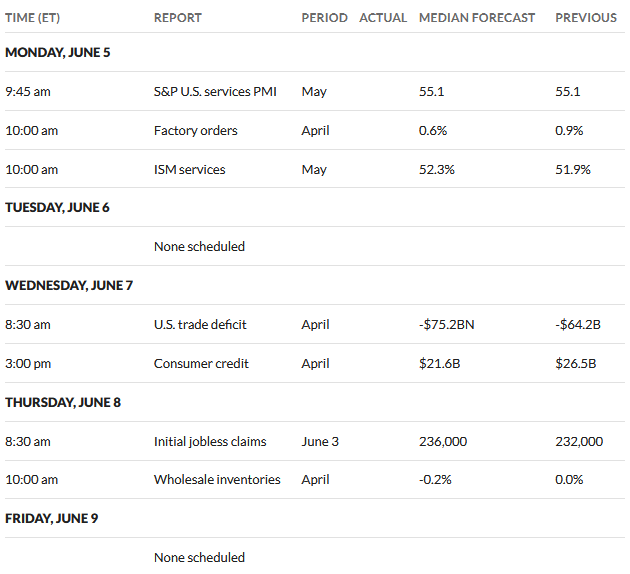 The Federal Reserve continued to work the balance sheet lower as the balance sheet assets dropped by $50 billion. The balance stands just $44 billion above where it was when the banking crisis hit a couple of months ago.
Finally we got a nice week of bouncing $25/share preferred stock and baby bond price with the average share price up 49 cents. Banking issues moved up 65 cents, investment grade up 60 cents, mREITs up 45 cents and CEF preferreds up 14 cents.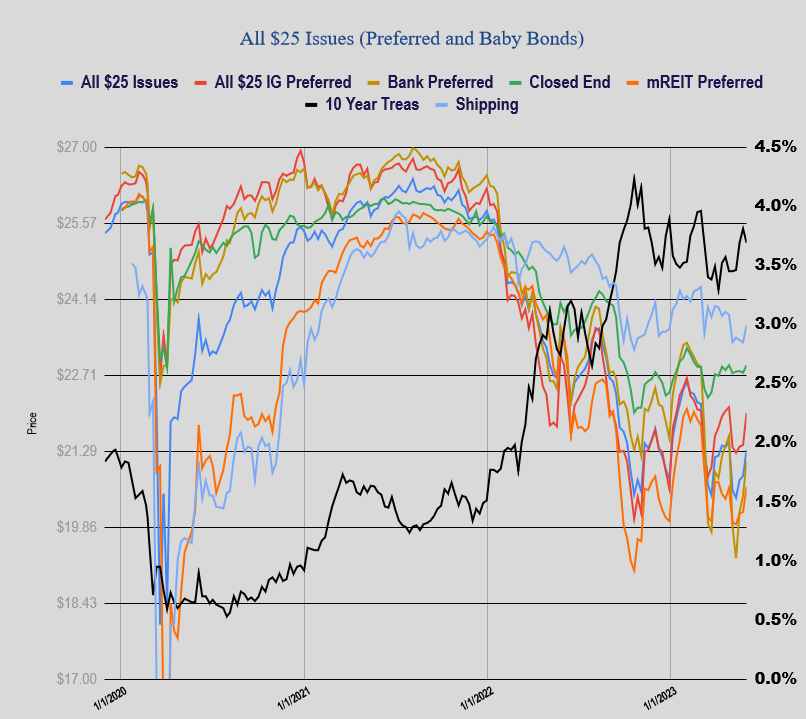 Last week we had an announcement that farmland REIT Gladstone Land (LAND) would list their 6% series C perpetual preferred shares on the NASDAQ. This was an issue sold by Gladstone securities through investment advisors and broker/dealers and was not listed. The issue will be listed on the NASDAQ under ticker LANDP within the next week I believe. The prospectus on this issue can be found here. Gladstone Land currently has 2 issues outstanding which can be seen here–one of issues is a term preferred.
The Gladstone Land press release can be found here.