Last week the S&P 500 barely moved closing the week at 4124 which was off just 12 points from the close the previous week–.2% loss on the week.  The range for the week was incredibly tight as well at 4098 to 4154.  The closer we get to June 1 the more likely this market takes a tumble (debt ceiling).
Interest rates closed at 3.46% (the 10 year treasury)–which was about 2 basis points higher than the close the previous Friday.  The range of trading was a bit wider at 3.34% to 3.53%.
The Fed balance sheet fell by $60 billion last week as maturity runoffs and bank crisis funding repayments are driving the balance sheet back toward the early March level.
Last week we had the consumer price index (CPI) and the producer price index (PPI) released with both at or a little below forecast.  This means a couple check marks in the 'pause' camp for a potential Fed Funds rate hike in June.  Plenty of data remains to be seen in the next 3 weeks or so.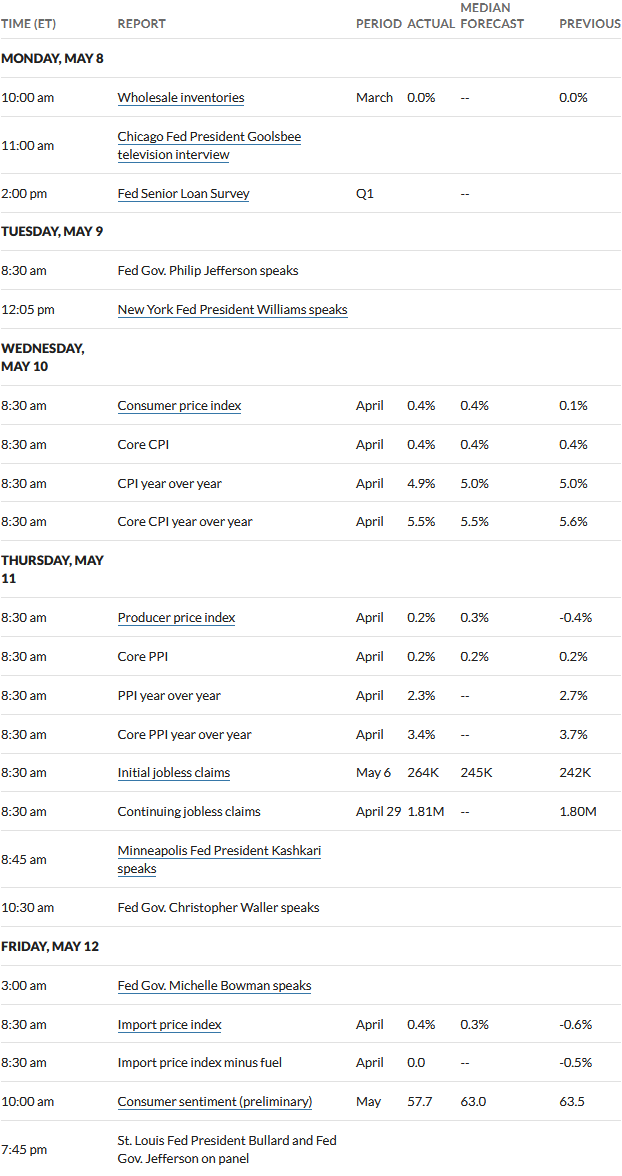 This week we do not have much in the way of major economic news – lots of secondary in importance items and lots of Fed yakkers so I suspect we may look back on this week and say it was a tight trading range once again.
Last week the average $25/share preferred and baby bond stabilized (kind of) from the previous weeks drubbing – average share off 14 cents, investment grade off 11 cents, banks off 59 cents, mREITs off 3 cents and shippers up 9 cents.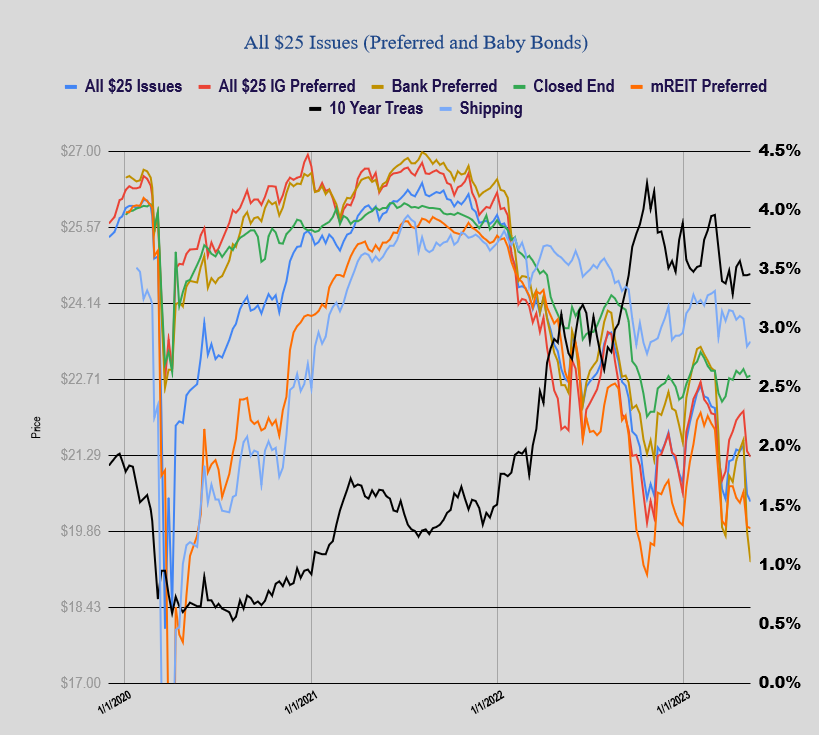 Once gain no new income issue priced last week.