Last week the S&P500 rose by 1.4% which is a decent performance on a week with a Fed rate hike and this is actually the second week in a row with a 1.4% gain.
The 10 year treasury gyrated around before closing the week at 3.38%. Trading was in the 3.30% to 3.64% range, but because of a continuing rush to safety we see low rates. Seems to me we may have the low yield in place as yields are likely to start moving higher as the slow confidence building in the banking system continues—of course whether the confidence continues to build is dependent on whether we see more banks fail–we'll see.
This week we have plenty of economic news to drive markets around–the big one is the PCE (personal consumption expenditures) on Friday since this is one of Jay Powell's favorites (or so it is said) for indications of inflation.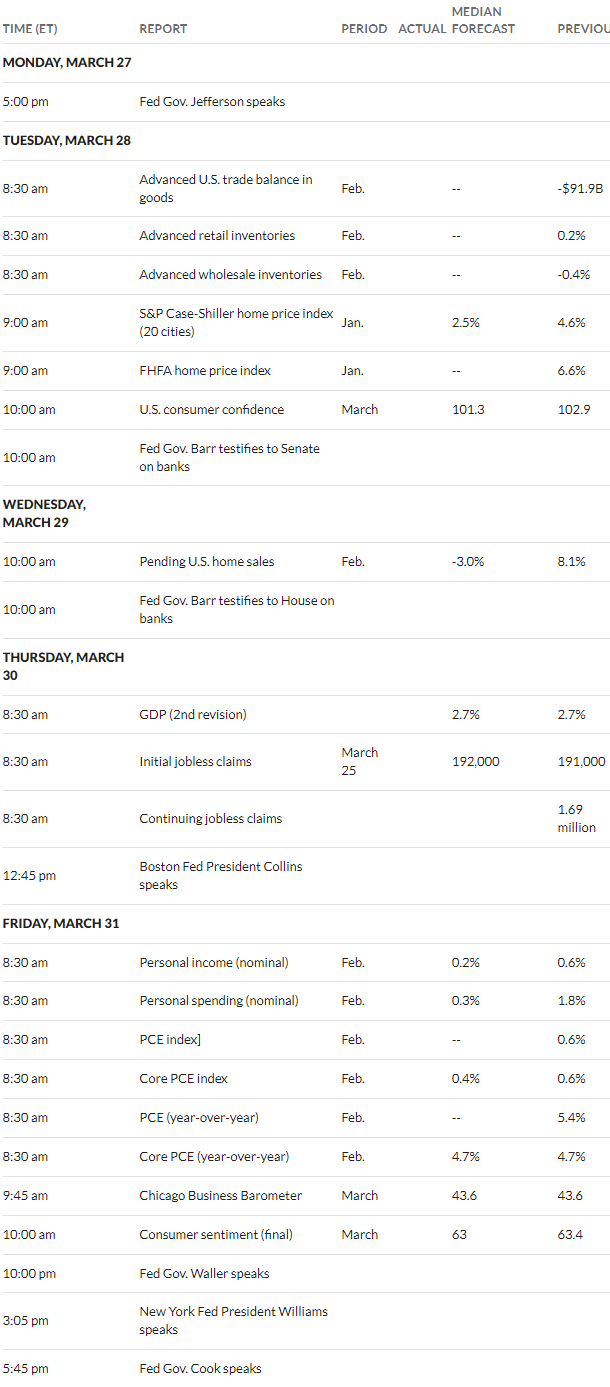 As I mentioned last week the Fed balance sheet grew by $94 billion last week – so in 2 weeks we have grown the assets by just shy of $400 billion. This makes for an interesting chart–showing the peak balance sheet and the spike from levels reached as the FED implemented quantitative tightening.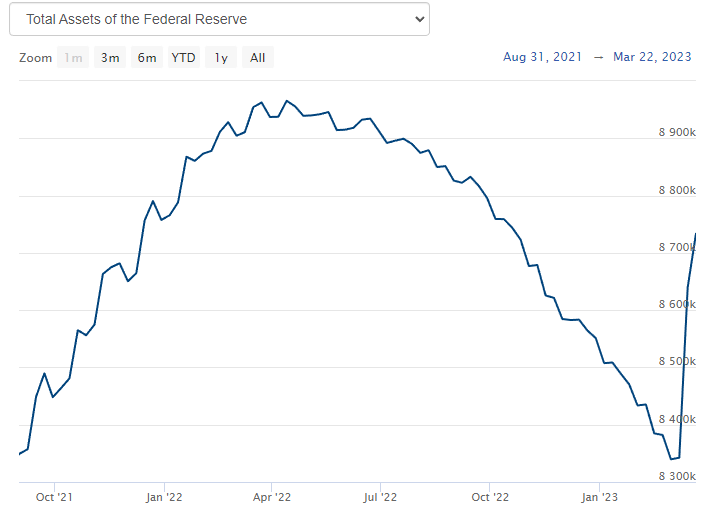 Last week the average $25/share preferred stock and baby bond fell by 19 cents. Interestingly investment grade issue caught a bid and rose by 17 cents. Banking issues fell by 17 cents, mREITs fell by 9 cents, shippers fell by 18 cents, but CEF preferreds rose a dime.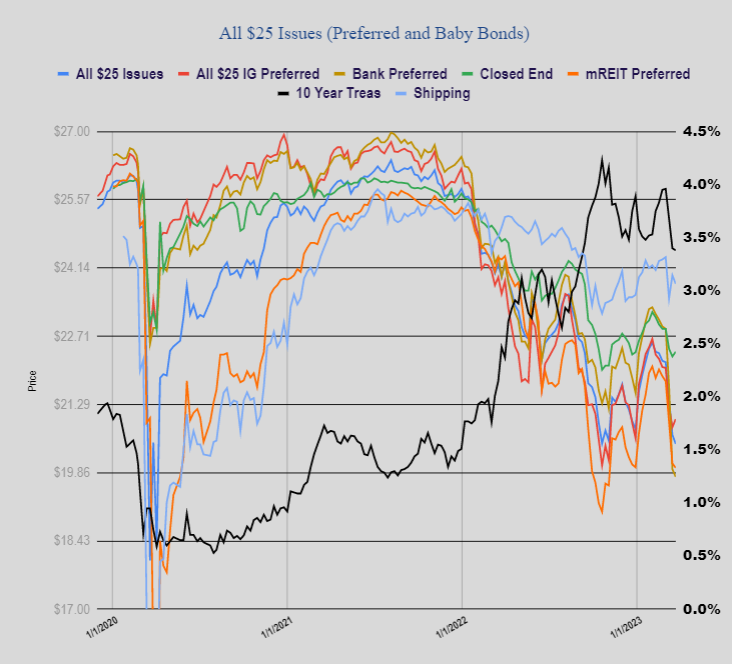 Last week we had no new income issues price.