Well it is that time again – time for up and down and down and up. My question is have investors and traders finally accepted that there is more upside to the Fed Funds Rate or not?
Last week the S&P500 moved lower by just over 2% last week from the close the previous Friday, although the index moved in a range of around 7% during the course of a wild week caused by the CPI report as well as the FOMC meeting and interest rate hike. Of course Jay Powell slapped markets to reality making sure it was understood that more interest rates were yet to come.
The 10 year treasury moved in a range of 3.42% to 3.63% before closing the week at 3.48%. Honestly with important economic news I would have thought interest rates would have moved more violently and at higher levels. This week we have bunches and bunches of economic news–most of which are not likely newsworthy, but the personal consumption index (PCE) on Friday is most important and it will come on a day of low volume. The Fed claims that this inflation indicator is important to them.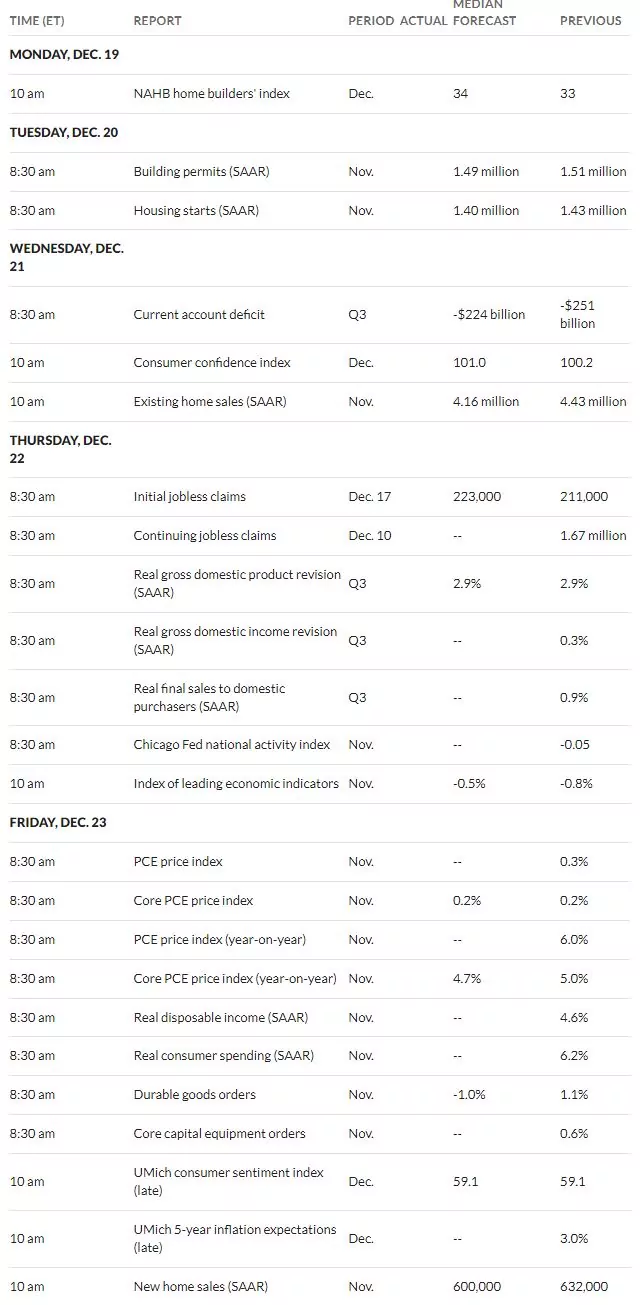 The Federal Reserve balance sheet moved higher by less than $1 billion – looking for a plunge in assets in the next week or so as the rate of runoff has slowed in the last few weeks and we will see catch-up to the $95 billion monthly rate.
Last week the average $25/share preferred and baby bond fell by 16 cents. Investment grade issues were off 6 cents, banking issues off 4 cents, mREIT issues off 21 cents and BDC baby bonds were flat.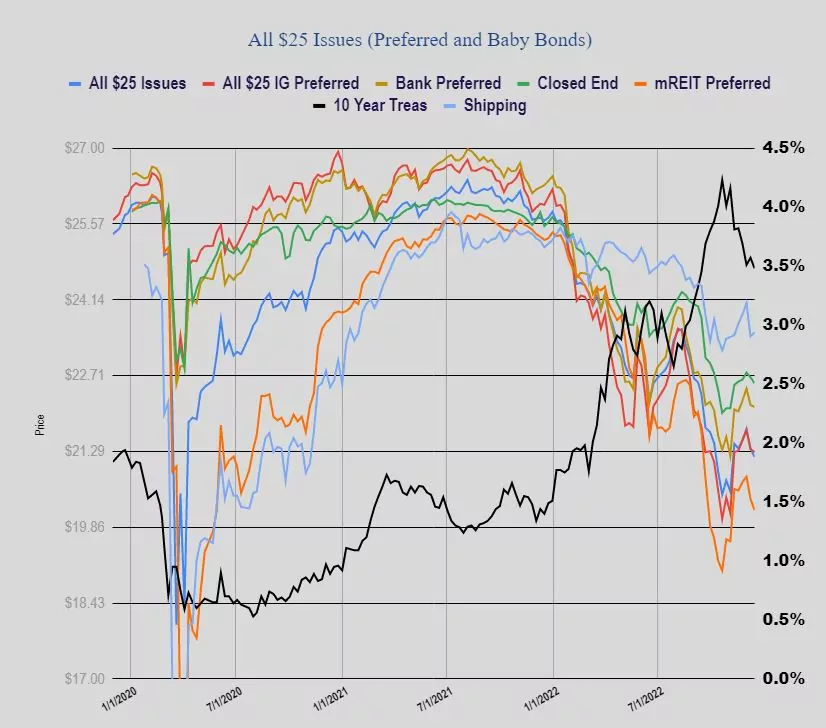 We had 1 new income issue price last week with Harrow Health (HROW) pricing a new baby bond at a huge 11.875%. The other issue that HROW has outstanding is a 8.625% issue trading at $23.12 -theoretically this issue should trade much lower today. This issue will trade in the next week or so under ticker HROWM–no OTC grey market trading.