Last week the S&P500 sold down by 3.4% closing the week at 3934.
The 10 year treasury closed the week at 3.57% which was 7 basis points higher than the close the previous Friday. The yield traded in a range of 3.40% to 3.61%—all things considered (news) this is lower yield than I would have expected. Economic news generally either met expectations or was hotter than expected. PPI came in at .3% versus .2% expected–consumer sentiment was better than expected. Jobless claims came in at 230,000–at expectations.
This week, of course, we have the FOMC meeting starting tomorrow and wrapping up on Wednesday–they will hike 50 basis points. We do have economic news of high importance tomorrow in the form of the consumer price index (CPI)–7.3% is expected year over year compared to 7.8% last month.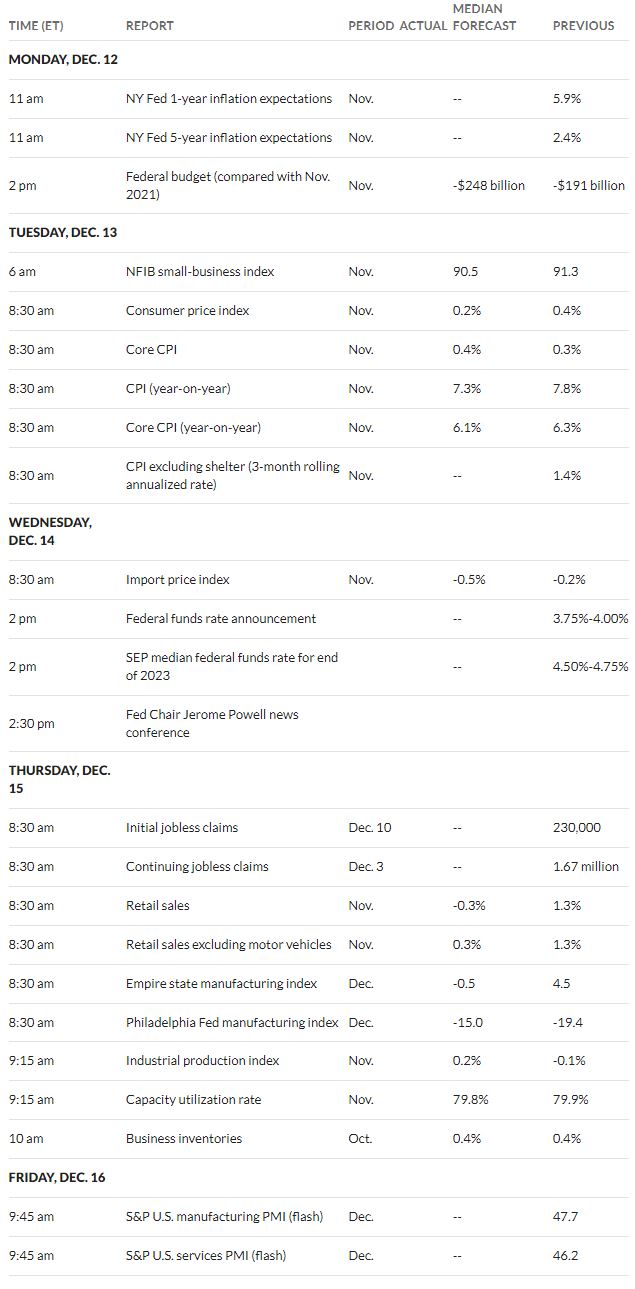 The Fed balance sheet dropped by $2 billion–now at $8.528 trillion. This balance sheet will never reach 0, but the lower it gets the better–to prepare for the next quantitative easing cycle.
Last week preferred stocks and baby bonds took a hit Friday afternoon after trading calmly early in the day. For the week the average share fell by 37 cents for the week. Investment grade issues were off 35 cents , banking issues 31 cents and mREIT issues were off 41 cents.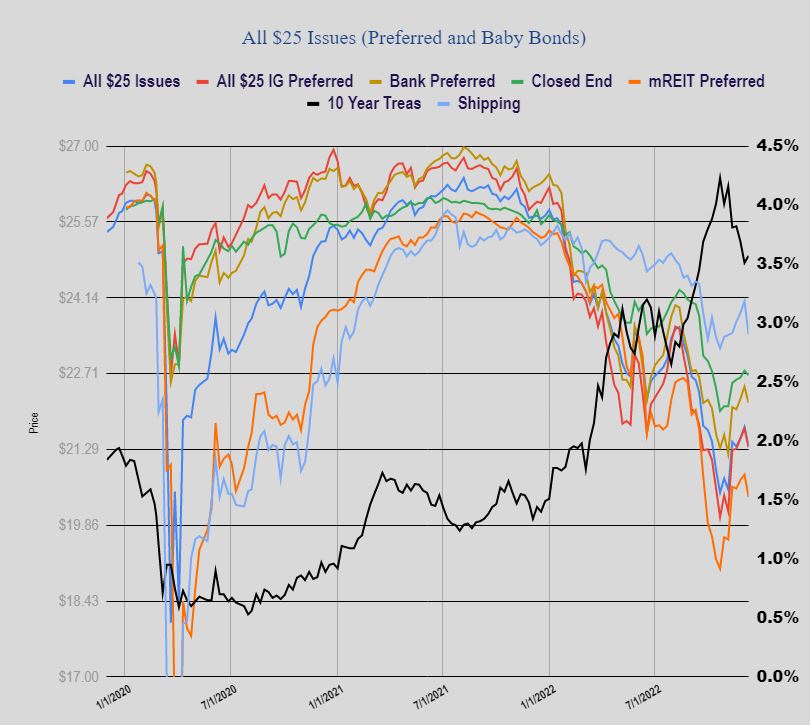 Last week we had 1 new income issue priced. Athene Holding which is owned by Apollo Global Management (APO), priced a new fixed rate reset at an initial coupon of 7.75%. The issue is trading on the OTC grey market now under ticker ATHLL (changed from the ticker in the chart below) and closed at $25.15 Friday.