Well we had economic news last week that was pretty mixed–again. Consumer confidence was just a bit better than forecast–ADP jobs were soft–much softer than forecast at 127,000 new jobs versus 190,000 forecast. GDP for the 3rd quarter was revised upward to 2.9% versus 2.7% forecast. The official government employment report was much stronger than expected at 263,000 new jobs versus 200,000 expected. PCE inflation was about right on target while the Purchasing Managers Index and the Institute of Supply Managers index were both weaker than expected.
Regardless of the mixed economic news Jay Powell sent a message of a potential slowing in interest rate hikes–markets heard that the slowing was a 'done deal'. Interest rates (the 10 year treasury) pushed lower before shooting higher on the government jobs report and finally tumbling once again to close the week at 3.51% which was 18 basis points lower than the 3.69% close the previous Friday. This morning the 10 year treasury is at 3.52%.
This week we have many economic reports, but no single item likely to move markets except for producer prices (PPI) on Friday. There are not any Fed speakers this week as they are in a 'quiet' period ahead of next weeks FOMC meeting.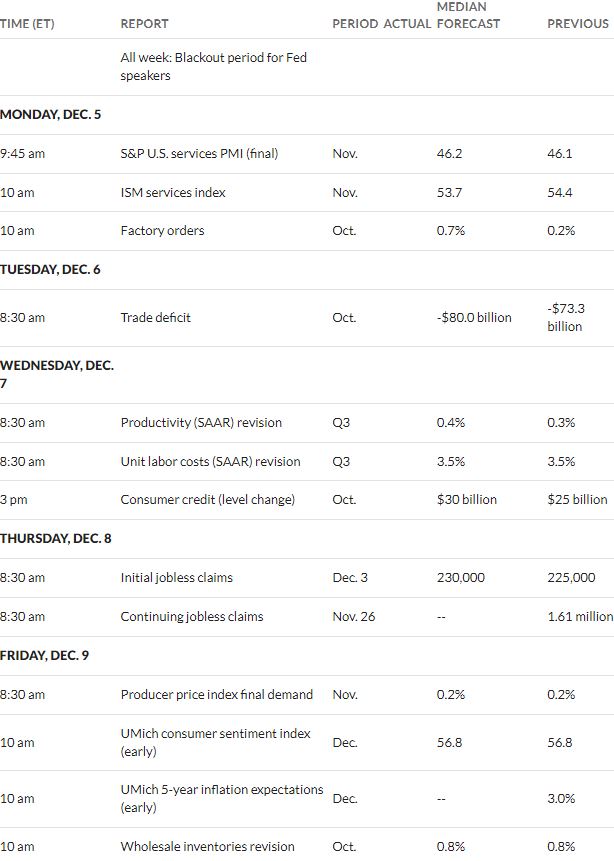 Last week the S&P500 rose 1.2% although the index traded in a 4% range with economic news helping to contribute to the the wide swings.
The Fed balance sheet moved lower by $37 billion as the runoff of assets continues at a $95 billion monthly rate.
The average $25/share preferred stock and baby bond moved higher by almost 1%–up 21 cents. Investment grade issues moved up 19 cents with banks up 23 cents. mREIT preferreds moved up just a dime.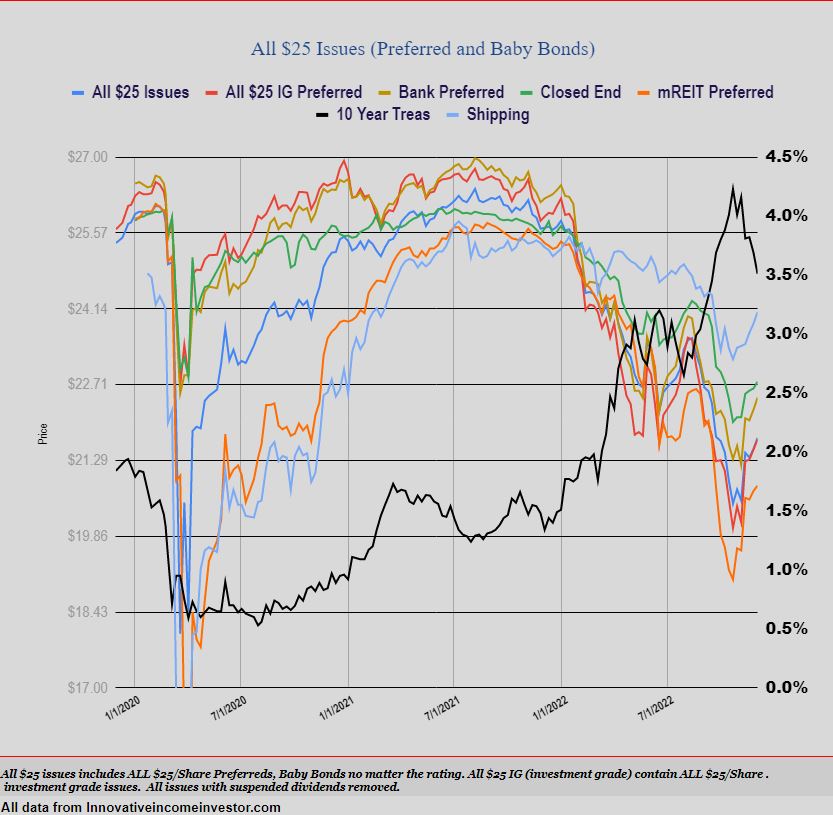 Last week we had 1 new income issue priced. BDC Runway Growth Finance (RWAY) priced a new baby bond with an 8% coupon. The issue will trade under ticker RWAYZ – the issue has not yet begun trading.