Should there be any doubt whatsoever that we will have a wild and crazy week? I don't know if interest rates will be wild, or if it will be isolated to the stock markets–probably both.
At this moment we don't have any Fed officials scheduled to shoot their mouths off this week and the economic data to be released is more minor items–although retail sales and leading economic indicators could cause some disruption. Here is the calendar
Last week the S&P500 moved in a range of 3859 and 4081 before closing the week at 4024 which is a loss of 2.4% on the week.
The 10 year treasury traded in a wide range of 2.82% to 3.17% before closing the week at 2.93% which was a full 18 basis points below the close on the previous Friday.
The Fed balance sheet rose by 2 billion dollars.
Last week, in spite of falling interest rates, $25/share preferreds and baby bonds fell in price. The average share price fell by 12 cents. Investment grade issues rose by 5 cents. CEF issues fell by 10 cents. Shippers fell by 8 cents and mREIT preferreds fell by 54 cents (ouch).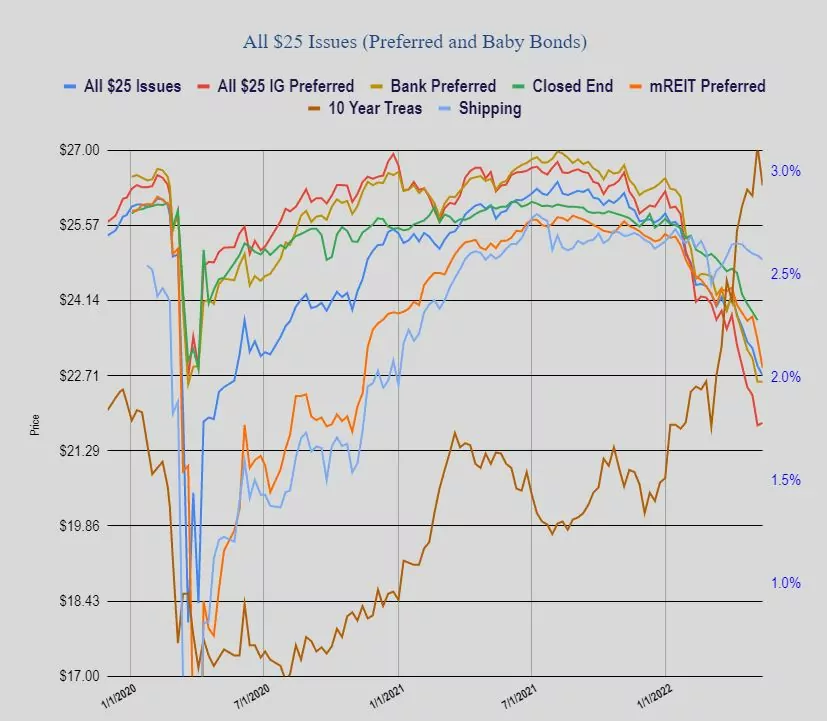 Last week we had no new income isssues priced.