Last week continued to show us plunging stock prices with a loss last week of 3.3% for the S&P500. Of course Friday was a painful grinding lower day for the index. I suspect this will continue, but there will be days with bounces.
The 10 year treasury traded as low as 2.72% last week and as high as 2.93% before closing the week at 2.88% which was 2 basis points below the close the previous week. This week we have the FOMC meeting starting Tuesday with a Fed Funds rate increase announcement on Wednesday–likely a 50 basis point hike. A 75 basis point hike would likely be very upsetting to the markets.
The Fed balance sheet fell by $17 billion..
Last week the average $25/share preferred stock and baby bond fell by 12 cents. Investment grade issues fell by 15 cents. Banking issues fell by 16 cents with mREIT issues rising by 8 cents. Shipping issues fell by 7 cents.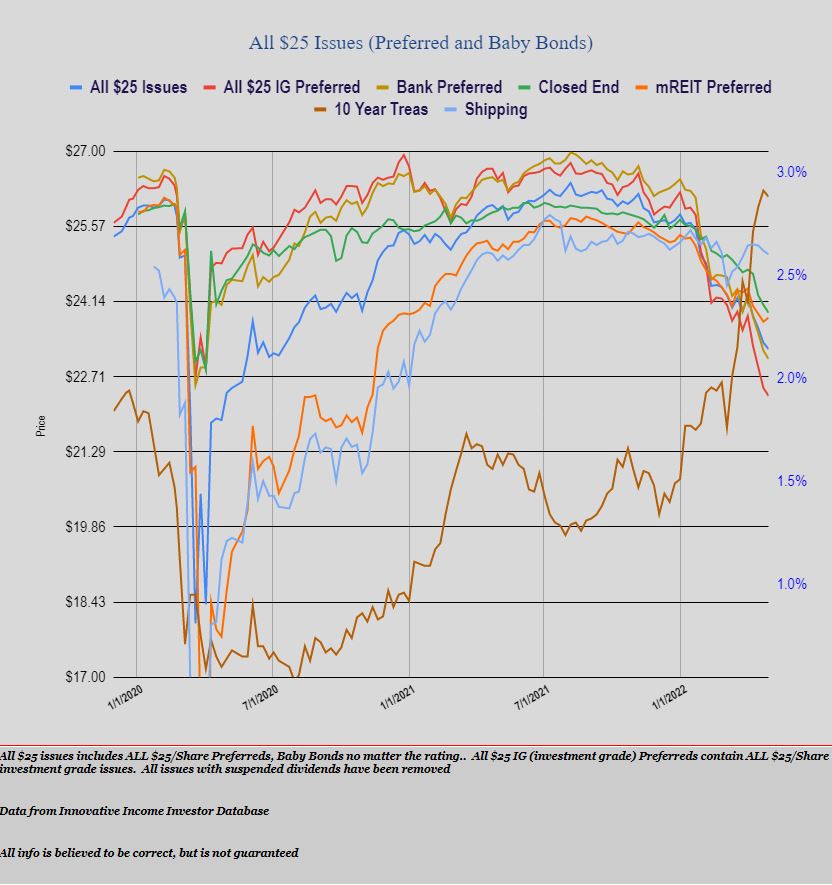 Last week we had no new $25/share income issues priced–no surprise in these days of rising interest rates.