Here we go again. A changing war scene in Ukraine as well as any number of minor economic stats to be released–although FOMC minutes will be released on Wednesday which could be market moving. Also we have bunches of Fed Presidents shooting their mouths off this week–all to speak their minds–most with different opinions, on the economy–just keep quiet.
The S&P500 moved in a range of 4508 to 4637 — almost a 3% range, but closed the week just 2 points above the previous weeks close.
Interest rates moved lower by 12 basis points after moving in a range of 2.31% to about 2.50% before closing at 2.37%. All in all a good week in rates for holders of income securities.
The Federal Reserve balance sheet fell by about $8 billion last week.
It was a great week for $25/share preferreds and baby bonds. The average share moved higher by 30 cents. Investment grade issues were higher by 27 cents with bank issues higher by 31 cents. Interestingly mREIT issues rose just 7 cents/share.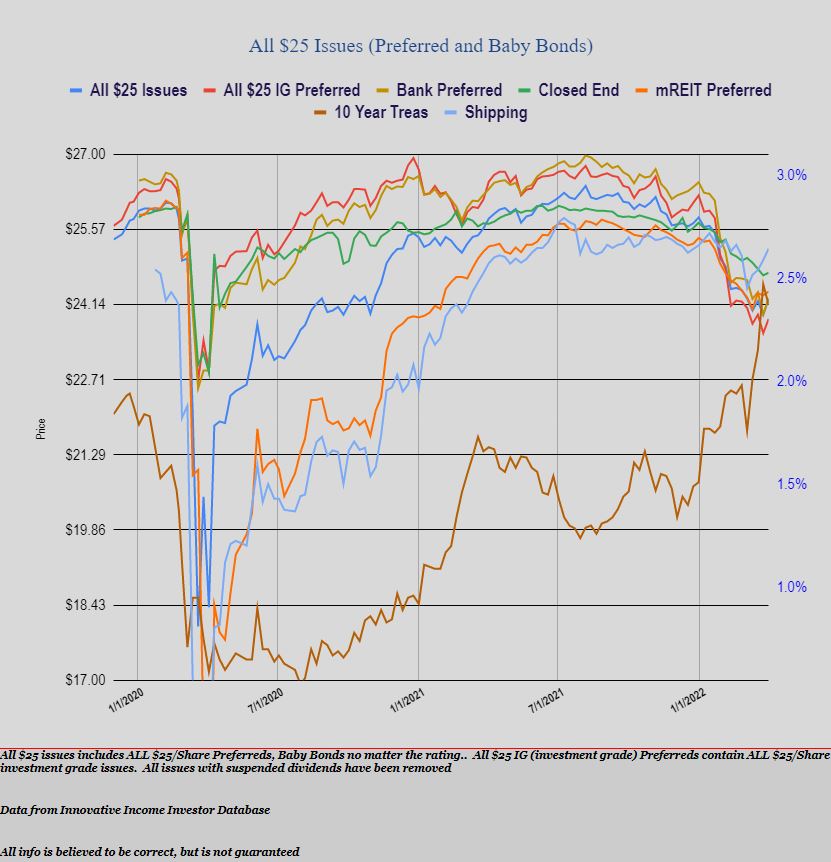 Once again we had no pricing of $25/share new issues.