Last week the S&P500 fell by about 2.9% as the Russia/Ukraine war rages on and we are not seeing a likely resolution on the horizon.
The 10 year treasury traded in a fairly large range of 1.71% to 2.2% before closing the week at 2.00%. Rates are sharply higher this morning around 2.08% as we stare at a Fed rate hike of 25 basis points later in the week. The 2 year treasury is trading over 1.82%
The Federal Reserve balance sheet rose by $6 billion last week.
Last week was another ugly week in $25/share preferred stock and baby bonds as the average share fell by almost 1% (23 cents). Investments grade issues fell by 30 cents, banking issues fell by 36 cents, closed end fund preferreds fell by just 9 cents. So we continue to see prices falling, which should be no surprise, thus we will have more favorable pricing for future investments–of course there will be some capital loss pain to be endured as interest rates move higher.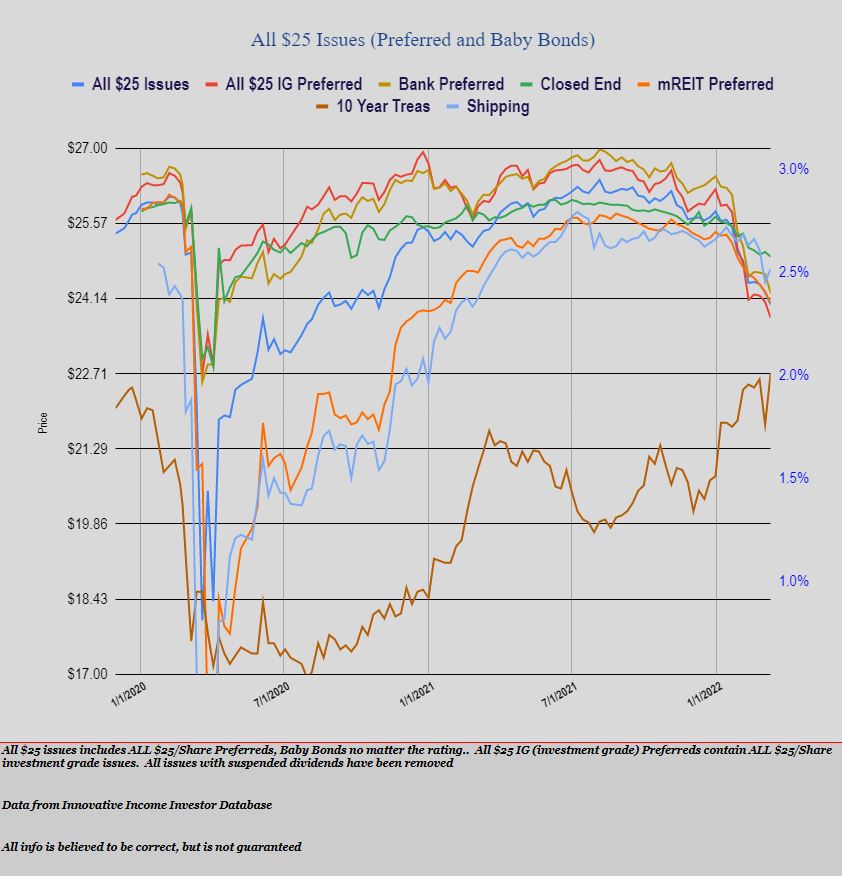 Last week we had not new income issues priced.