The S&P500 had another tough week last week losing 2.5% from the previous Fridays close. The index traded in a range of 4117 – 4255, the close on Friday was near the low of the week.
The 10 year treasury closed at 4.845% which was a couple basis points off the low of the week (which was 4.83%). A interesting trading week as rates touched a high of 4.98% on Thursday right after the super strong GDP release–the GDP figure was .2% above expectations, but almost immediately then started to fall and continued down to close the week at 4.845%. The personal consumption expenditures numbers on Friday came in generally as expected.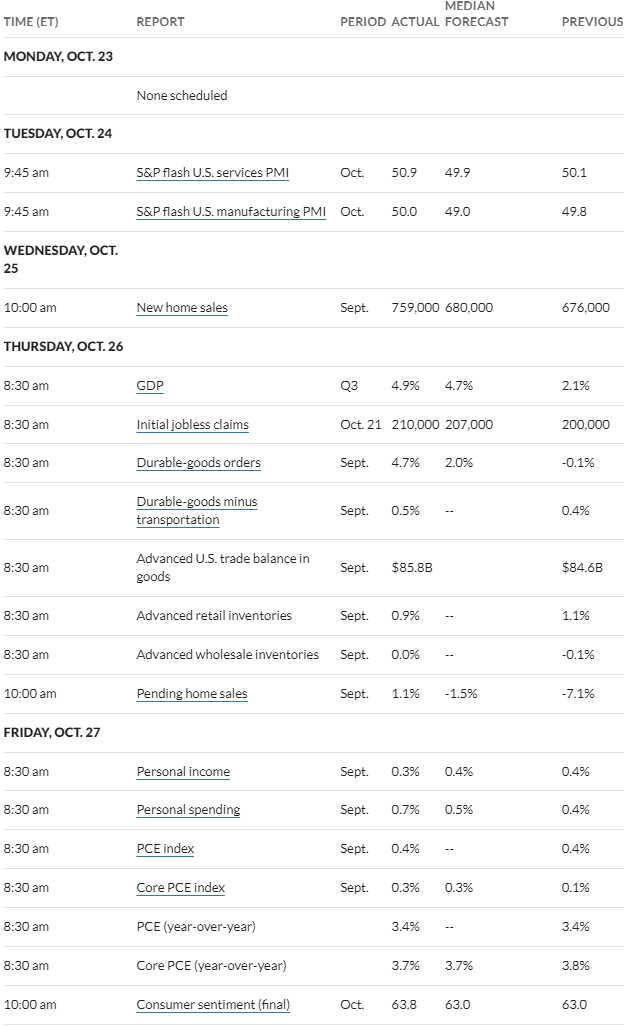 This week, of course, all eyes are on the FOMC which begins there meeting on Tuesday and concludes with an interest rate announcement on Wednesday at 1 p.m. (central). As usual there is plenty of economic news being released during the week, but while the interest rate decision is the most watched there will be the release on Friday of the October employment numbers. The forecast is for 175,000 new jobs being created, and I hope that is correct–but last month was 336,000 and we have seen actual's come in stronger on on so many occasions I have little faith in a weak number forecast.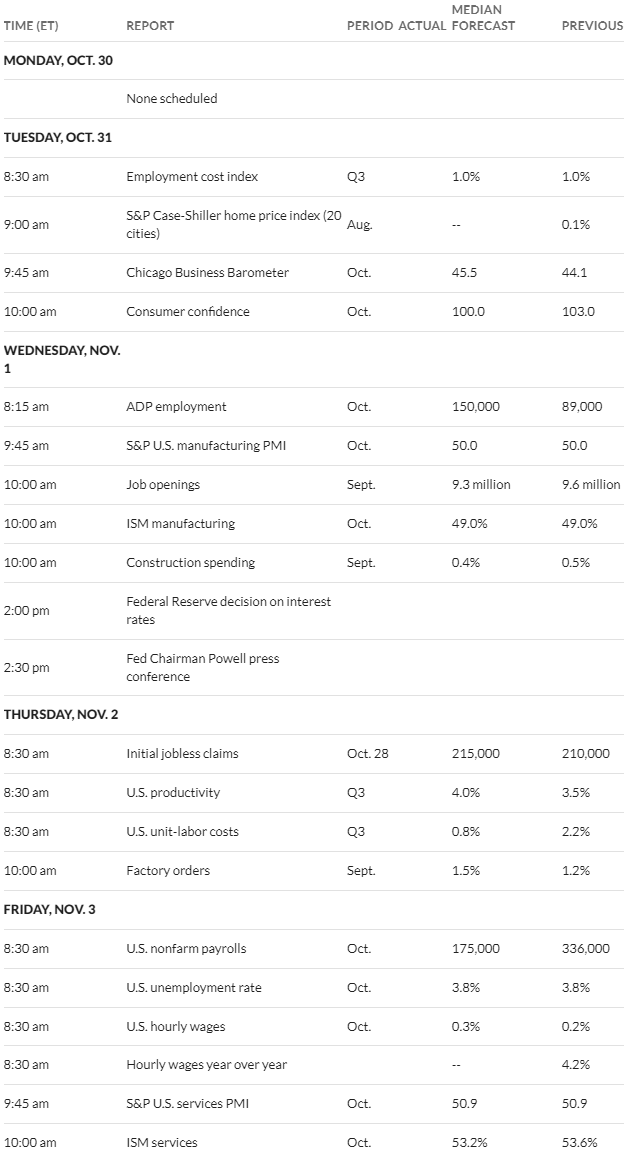 The Fed balance sheet fell by $26 billion last week with assets now at $7.907 trillion.
Last week was another losing week for $25/share preferreds and baby bonds with the average share off 16 cents. Investment grade issues fell 7 cents, banks fell 12 cents, mREITs fell a sharp 34 cents (which was in reaction to very poor quarterly financial results in that sector) and shippers fell 17 cents. This in a week in which interest rates fell–remember that while interest rates are a prime driver of share prices not each and every week marches in lock step with rates, but over time prices do march to interest rates.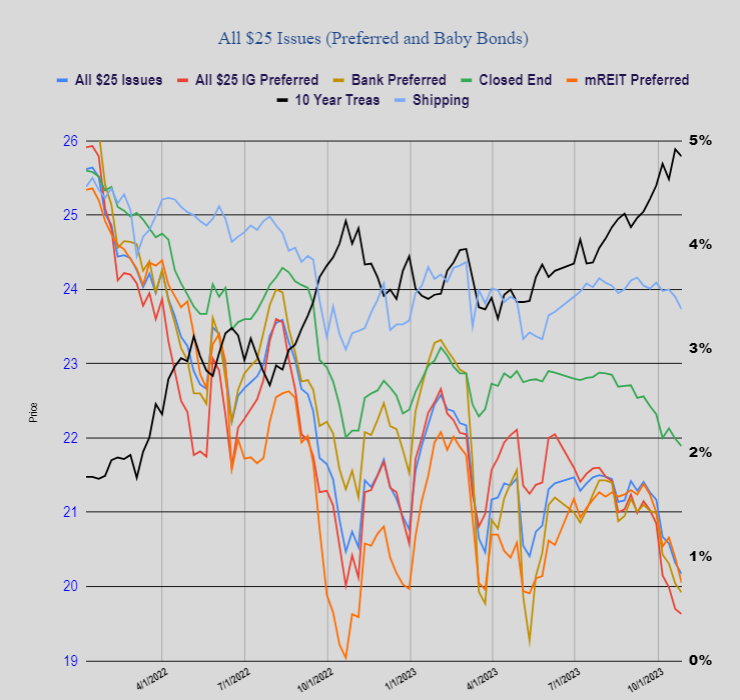 Last week we had no new income issues prices. The Carlyle Credit Income Fund term preferred (CCIA) did start trading on the NYSE and closed the week at $24.80. During the course of the day the shares hit a low of $24.10.