Let's get this short week rolling. Monday and Tuesday could be a bit wild in equities with some subdued action as the week wears on and we near the Christmas holiday.
The S&P500 traded in a range of 4600 to a high of 4712 closing the week at 4621. This is a total range of just over 2% with a loss from the previous Friday of almost exactly 2%—not really much–leaving us just 3% off a 52 week high.
The 10 year treasury traded relatively tamely with a range of 1.37% to a high yield of 1.48% closing the week at 1.40%. Of course we had the Fed drama — now yields are dropping as investors latch onto the 'recession' tag line for now.
The Federal Reserve balance sheet shot higher by $92 billion last week–kind of a large jump for a time period when we are tapering. Just like all numbers/statistics 1 number is meaningless–we are looking at these number in series of 3-4 weeks at a time.
The average $25/shares preferred stock and baby bond fell by 6 cents. Investment grade issues fell by the same 6 cents. Only CEF preferreds showed much movement falling by 26 cents – this was no doubt reflective of ex-dividend dates with a small sample size and Priority Income and others going ex.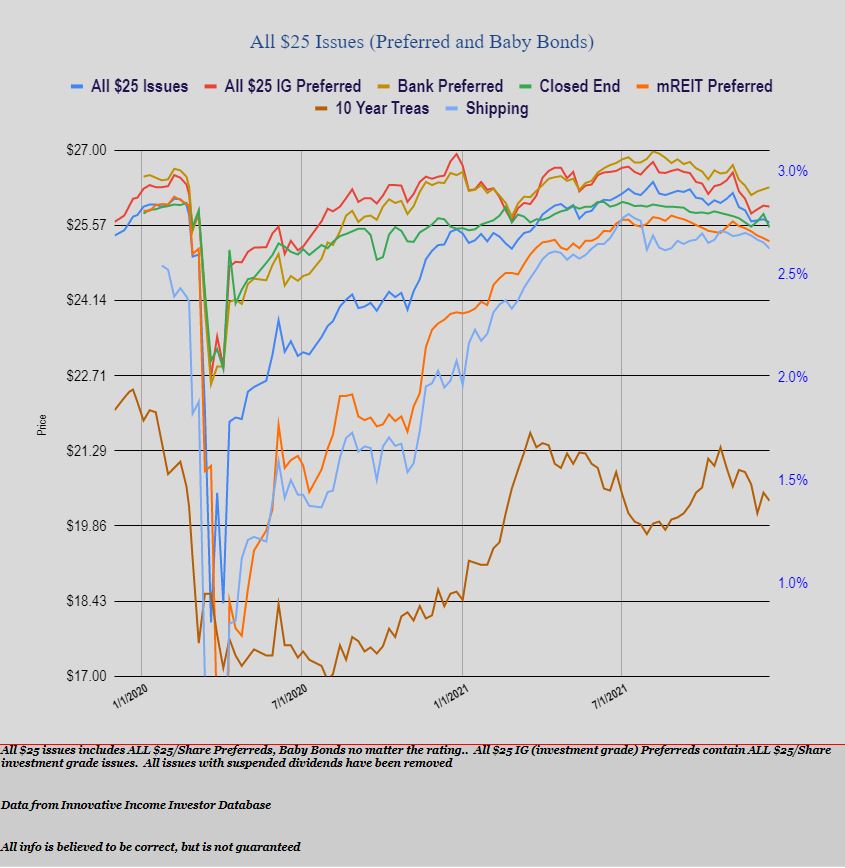 We only had only 2 new income issues prices last week.
Sachem Capital (SACH), a real estate finance REIT, sold a new baby bond with a 6.00% coupon. This issue is not yet trading, but should be later this coming week.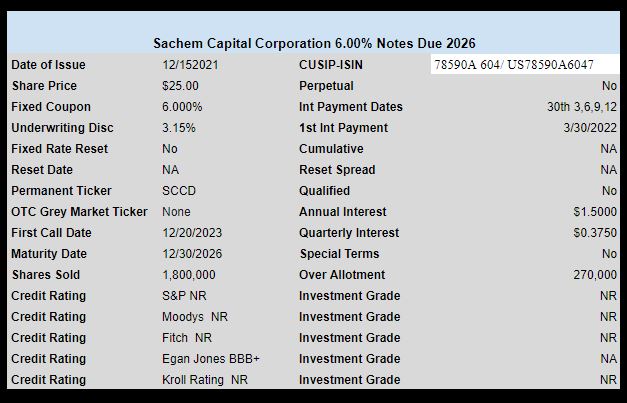 Homebuilder, land developer Green Brick Partners Inc. (GRBK) sold a new issue of perpetual preferred stock with a coupon of 5.75%. The issue will be trading on the OTC today with ticker GBRPV. Note that in spite of the name this is a C corp.