The S&P500 moved lower last week by about 1.5%. Of course the movement was an up and down affair with no conviction in either direction. Futures tonight are up 1/2%, but we will have to see if that holds.
The 10 year treasury tumbled last week closing at 1.34% down 14 basis points. This week we are going to have the Consumer Price Index released on Friday–for what it is worth the forecast is a hot .9% increase.
The Federal Reserve balance sheet fell by $31 billion last week. We should see the trajectory of the balance sheet flatten just a bit month by month as tapering takes hold.
The average $25/share preferred stock and baby bond moved 2 cents higher last week although investment grade issues moved 8 cents higher. mREIT preferreds moved 8 cents lower.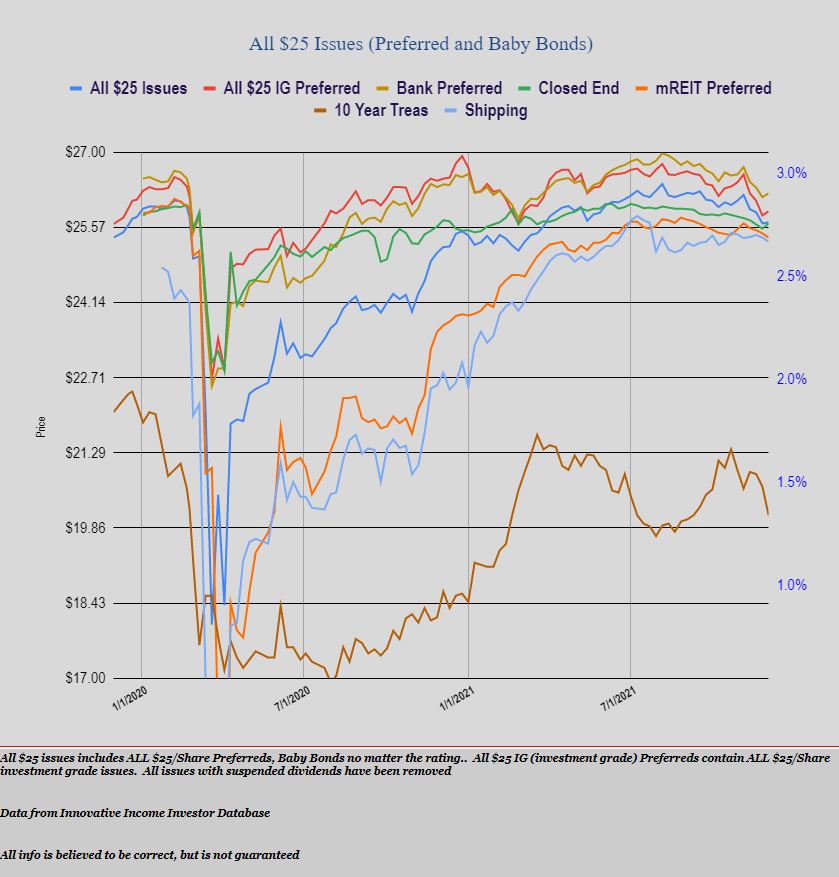 Last week we had 3 new issues announced.
B Riley (RILY) sold a new issue of baby bonds with a 5.00% coupon. This is a giant sized issue of 12 million shares (bonds). Egan-Jones has rated this issue BBB+.
The issue is not yet trading.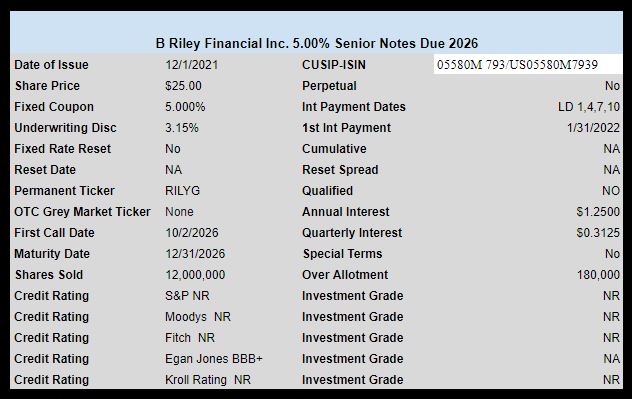 CLO owner OFS Credit Company (OCCI) sold a new issue of term preferred with a coupon of 5.25% and monthly dividend payments. This will be trading on the OTC under ticker OCCEV.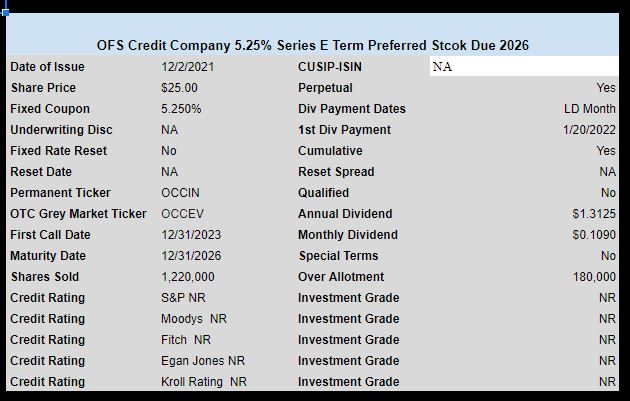 Canadian health services company Skylight Health Group (SLHG) sold a tiny issue of preferred stock with a 9.25% coupon. This issue was priced at $21/share.. This issue is now trading under NASDAQ ticker SLHGP and closed on Friday at $20.05. This is a monthly payor.