The S&P500 gyrated around this past week without going far at all. The index fell by .3%—essentially no change. We remain about 3/4% off a record high. With quantitative easing tailing off a bit in the next 2 weeks and inflation raging we could have an exciting finish to the year.
The 10 year treasury shot higher last week rising by 13 basis points with the entire rise in rates occurring on 11/10/2021 as the CPI for October was released at a very hot +.9% against expectations of .6%. This morning the 10 year is at 1.55%–off a couple basis points from last Friday awaiting some sort of news to push the yield lower or higher.
The Federal Reserve balance sheet $18 billion to a record high level at $8.575 trillion.
The average $25/share preferred stock and baby bond fell by 27 cents last week–one of the largest moves lower this year. Investment grade issues moved lower by 36 cents with CEF issues moving lower by just 4 cents. Bank preferreds were off by 28 cents.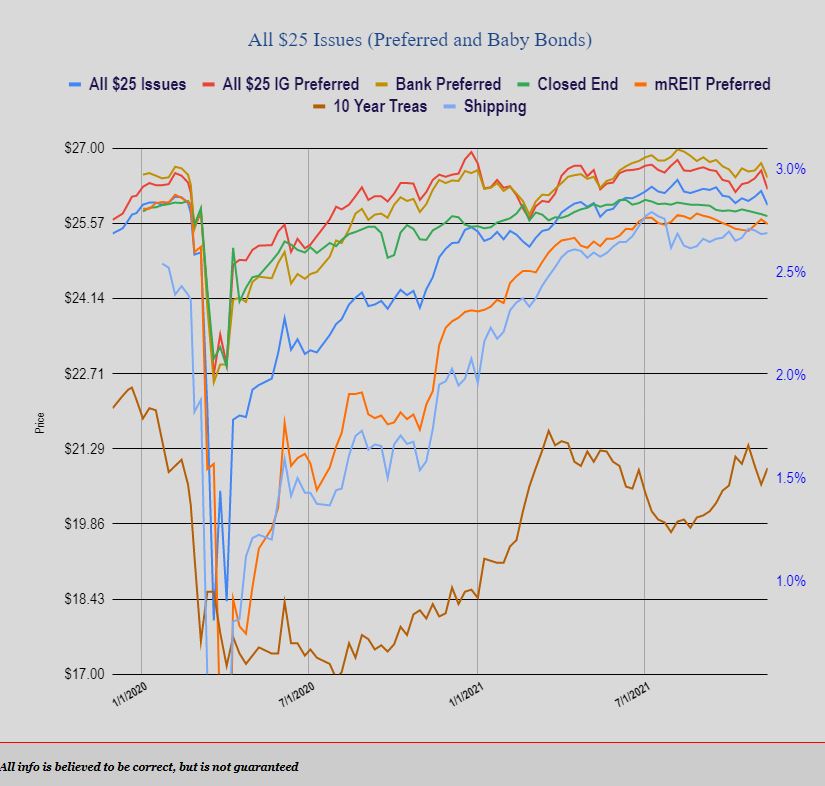 Last week we had 4 new income issues priced.
Banker Enterprise Financial Services (EFSC) sold a new issue of perpetual preferred shares with a coupon of 5.00%. The issue is now trading under OTC ticker (EFSSV) and closed last Friday at $25.05.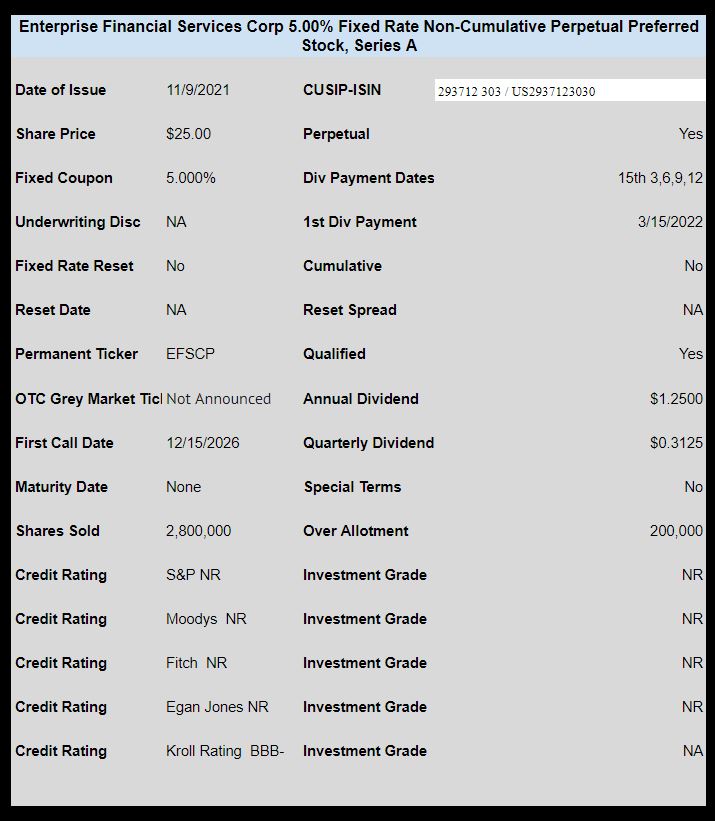 Giant self storage REIT Public Storage (PSA) priced a new perpetual preferred with a coupon of 4.00%. The issue is trading under OTC ticker PBSTV and closed on Friday $24.83.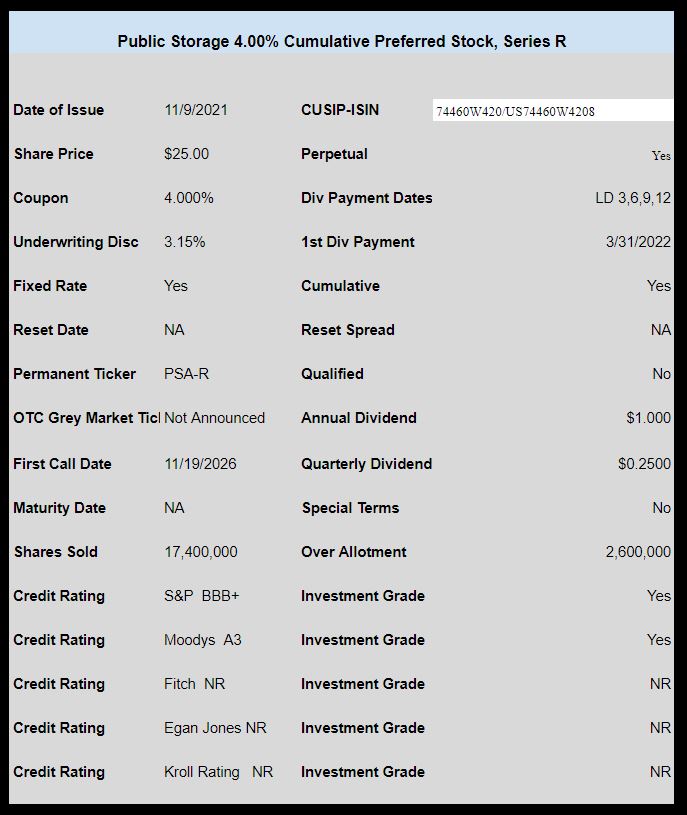 Business development company PhenixFin (PFX) sold new issue of baby bonds with a coupon of 5.25%. Being debt there is no OTC trading and I am not aware that this issue is trading as of yet.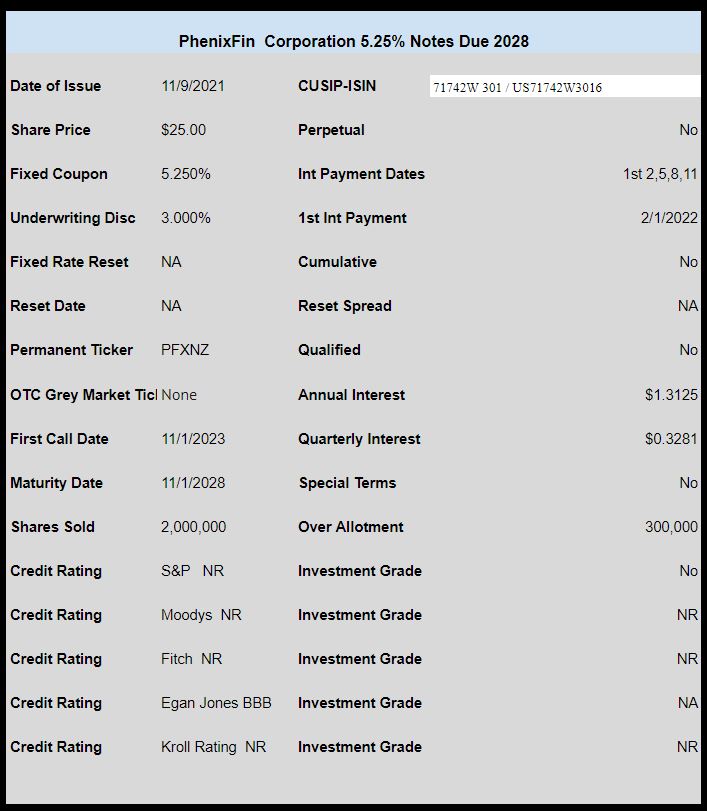 Lastly insurer and annuity sales company Brighthouse Financial (BFH) has sold a new issue of perpetual preferred stock with a coupon of 4.625. The issue is trading now under OTC ticker BHFPV and closed last Friday at $24.70