Well the stock markets continue higher as plenty of liquidity drives prices higher. The S&P500 moved higher by about 1.7% on the week–closing 1/10% under a record high trade. Strong cash balances (dry powder) remain available to 'buy the dip'.
Below is a just released chart with money market funds for the period 9/30/2021. Balances remain in the $5 trillion dollar area–plenty of money to 'buy the dip'.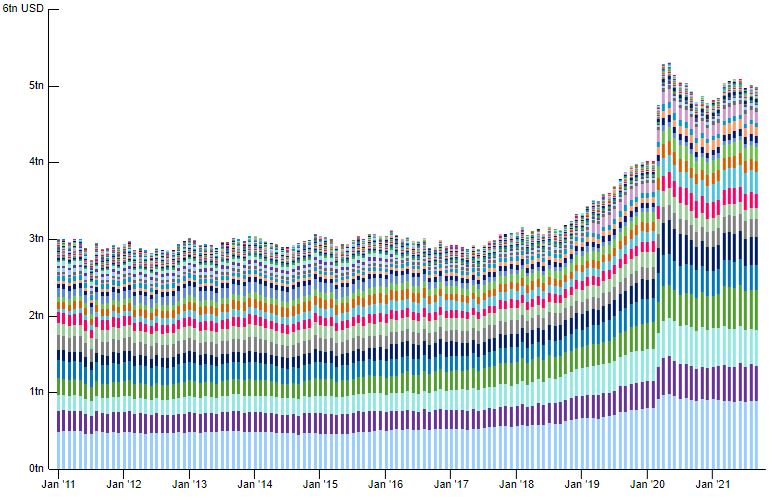 Source:Office of Financial Research
The 10 year treasury closed around 1.66% after knocking on the door of 1.70% on Friday–up about 8 basis points on the week. Rates are looking like they want to go above the 1.75% level from last April–as long as we don't get major daily spikes of more than 10-12 basis points that will be ok–let's do this a couple basis points at a time.
The Federal Reserve balance sheet took a giant leap higher last week–up $85 billion–easily a record high level. Up, up and away!!
It was a really quiet week in $25/share preferreds and baby bonds–on average. The average share fell by 5 cents, with investment grade gaining 3 cents, bank preferreds losing 6 cents, mREIT preferreds off 3 cents. The shippers popped up 17 cents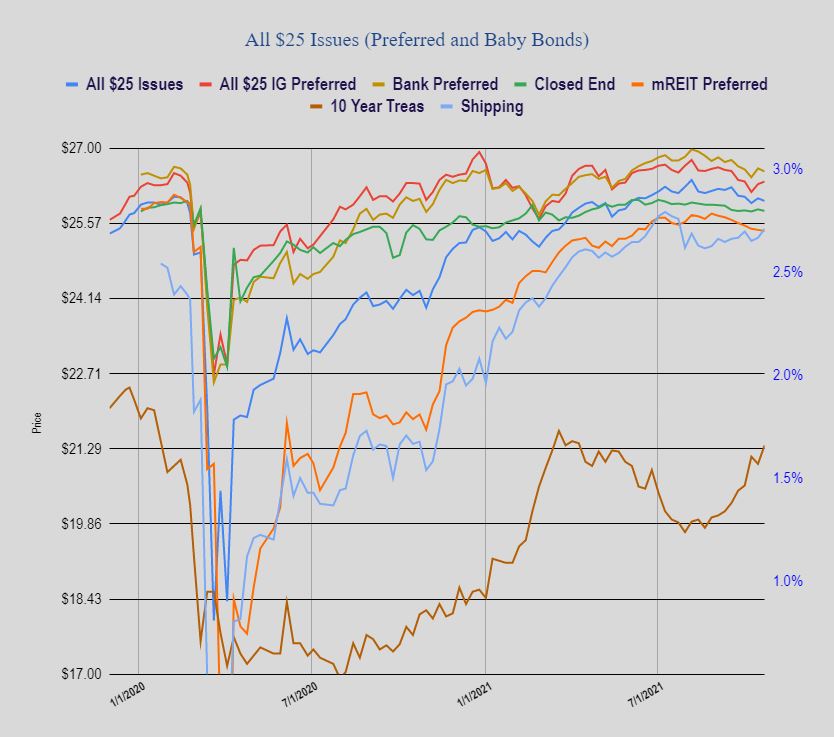 Last week we had 4 new income issues priced.
Morgan Stanley (MS) sold a new issue of non cumulative preferred stock with a 4.25% coupon. The issue is trading under OTC ticker MNSLL (ticker change) and closed on Friday at $25.00.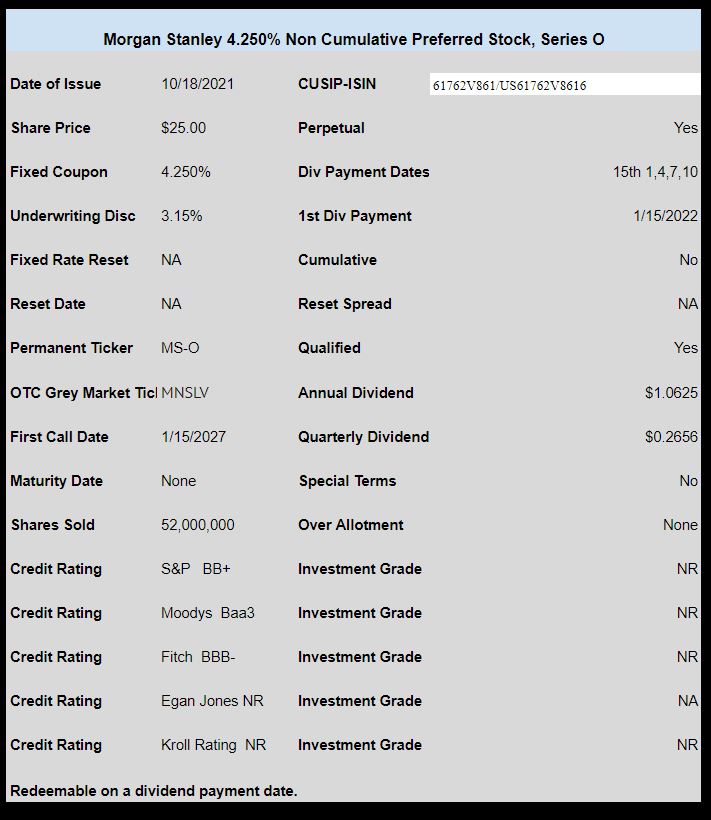 CLO owner Eagle Point Income (EIC) sold a new term preferred with a 5% coupon which is now trading under ticker EICPP and closed last Friday at $25.35.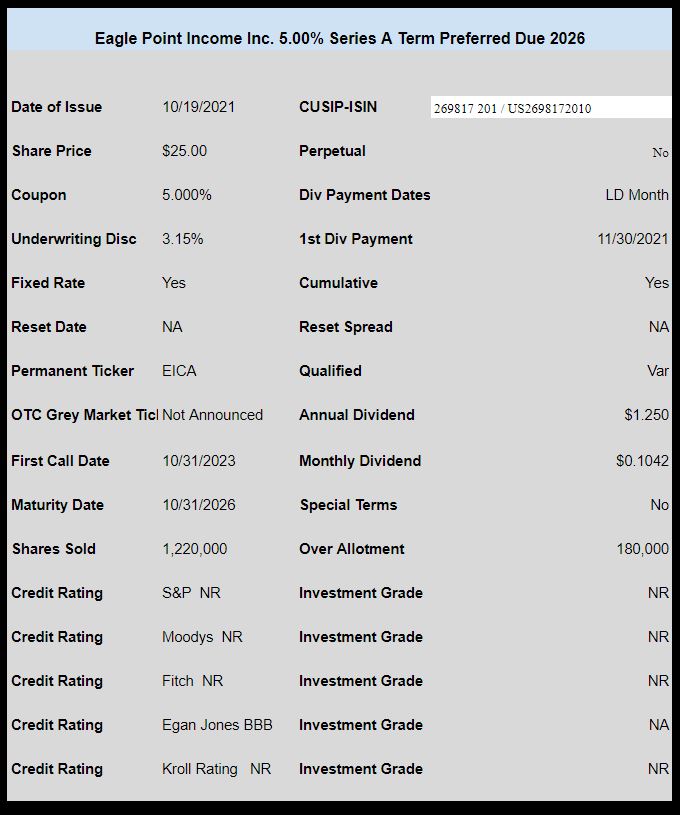 Bank of America (BAC) priced a new non cumulative preferred with a coupon of 4.25%. The issue is trading under ticker BOAPL (ticker change) and closed last Friday at $24.95.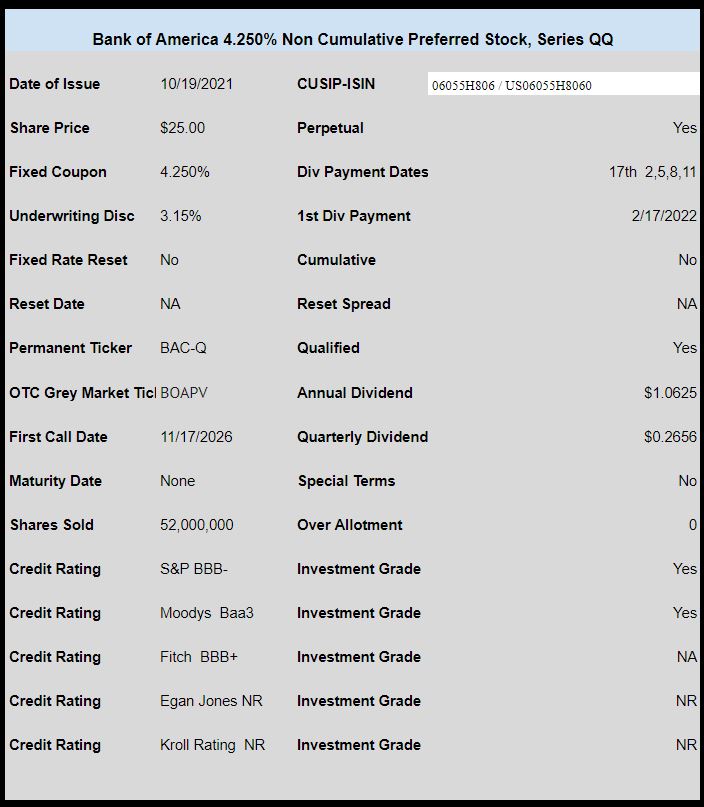 Lastly business development company OFS Capital Corporation (OFS) sold a new issue of baby bonds with a coupon of 4.95%. This issue is not trading but will be looking for trading to start in the coming week under permanent ticker OFSSH.