Here we go!!
The S&P500 rose last week by 1.6% last week to 4471 which leaves us less than 2% off a record high. No reason to think we are going to see severely falling prices until some of the liquidity that is available to investors is spent (on good and services or invested).
The 10 year treasury closed last week at 1.57%, but traded in a relatively wide range of 1.51% to 1.62%. Rates were spooked a bit by tapering talk the last few weeks, but all in all rates are tame.
The Federal Reserve Balance sheet grew by $17 billion last week–now at $8.48 trillion just short of a record high level.
The average $25/share baby bond and preferred stock rose by 12 cents last week. Investment grade issues rose by 15 cents, banks by 14 cents, CEF preferreds rose by 4 cents and mREIT preferreds fell by 2 cents.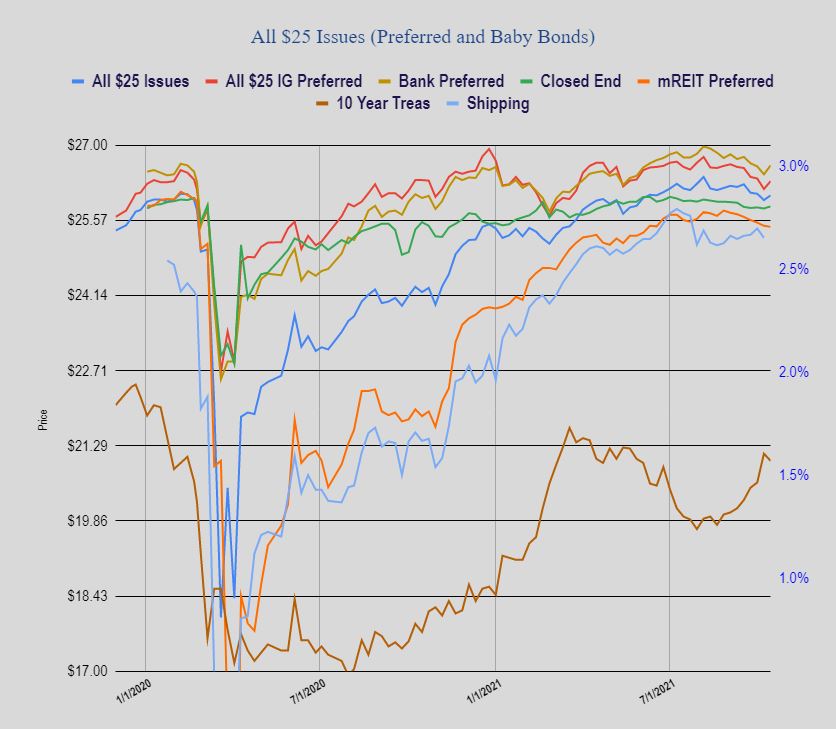 Last week we had only 1 new income issue priced.
Hennessy Advisors (HNNA) priced a new issue of baby bonds. This issue is a 4.875% issue which will trade under the permanent ticker of HNNAZ when it begins to trade on the NASDAQ–hopefully some time this week.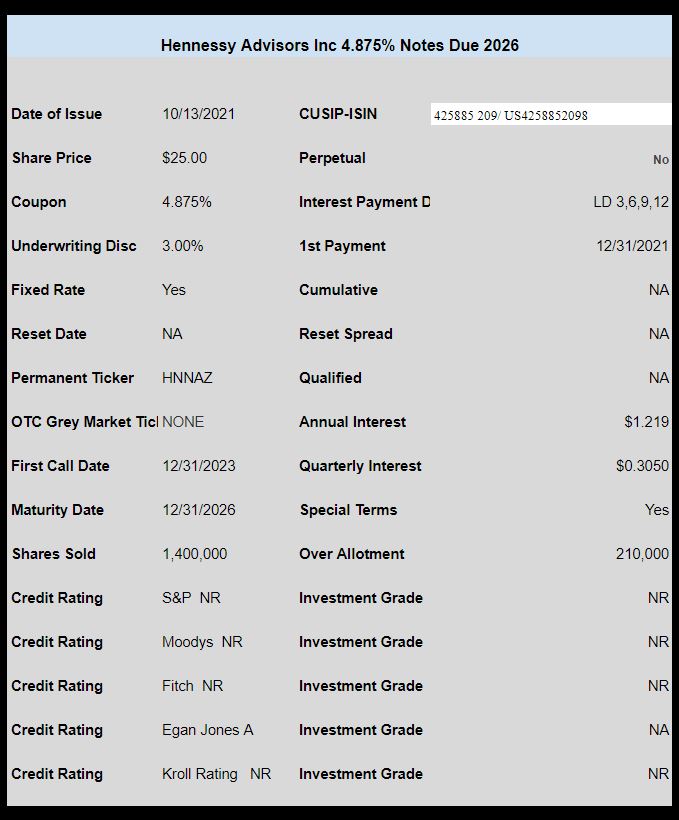 We had another perpetual preferred issue announced–but not priced by COMSovereign (COMS).