Well we ended one of the more 'wild' weeks in equity trading as the retail investor decided to go head to head with hedge funds in a battle of fairly epic proportions. This will end in substantial pain for some investors–while other will become instant millionaires. I have no 'dog in this fight', but the battle does bring some discomfort to conservative investors who prefer 'steady as she goes'.
The S&P500 fell by about 3% last week. The close on Friday at 3714 was off 127 point from the close of of 3841 the previous week.
The 10 year treasury yield closed the week at 1.09% which is flat with the close on the previous Friday, but during the week the yield was as low as 1% and as high as 1.13%.
The Federal Reserve balance sheet showed assets falling by $10 billion after a rise of $81 billion the week before. The Federal Reserve continue the announced $120 billion/month purchase of assets–Federal debt and mortgage backed securities mainly.
The average $25 preferred stock and baby bond fell by 14 cents/share. Investment grade issues fell by 15 cents, mREITs preferreds by 6 cents, while CEF preferreds rose by 4 cents. All in all a fairly stable week given the turmoil in the equity markets.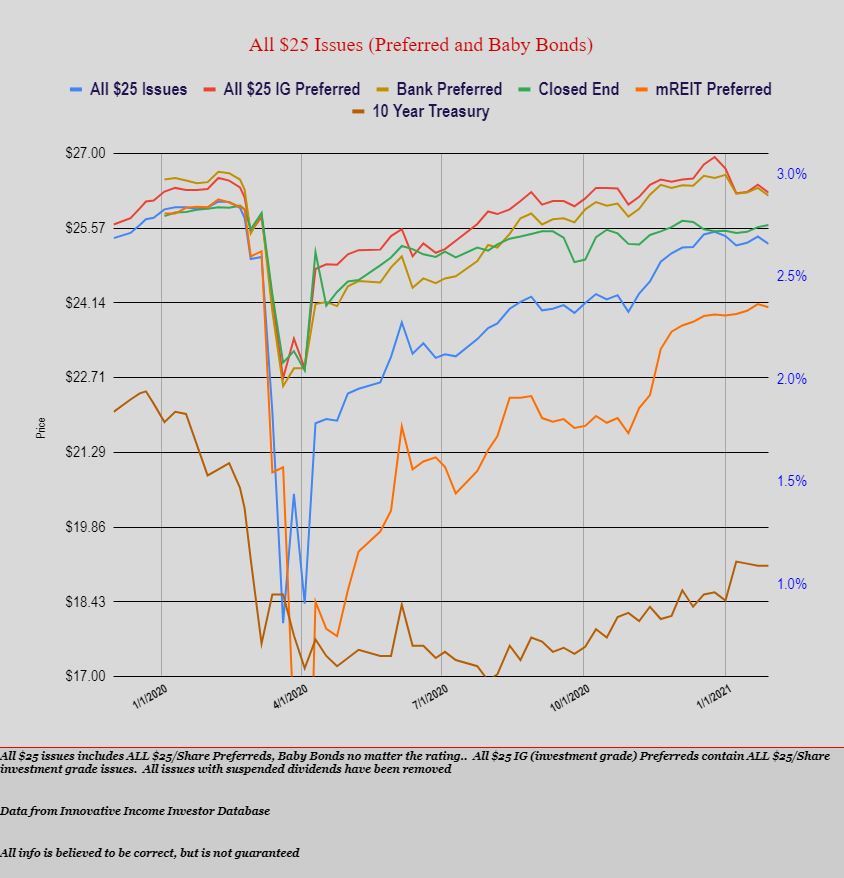 Last week we had 3 new issues in the income arena.
Wells Fargo & Company (WFC) issued a new non cumulative preferred with a coupon of 4.375%. The issue is trading under OTC ticker FRGOL and closed on Friday at $24.70.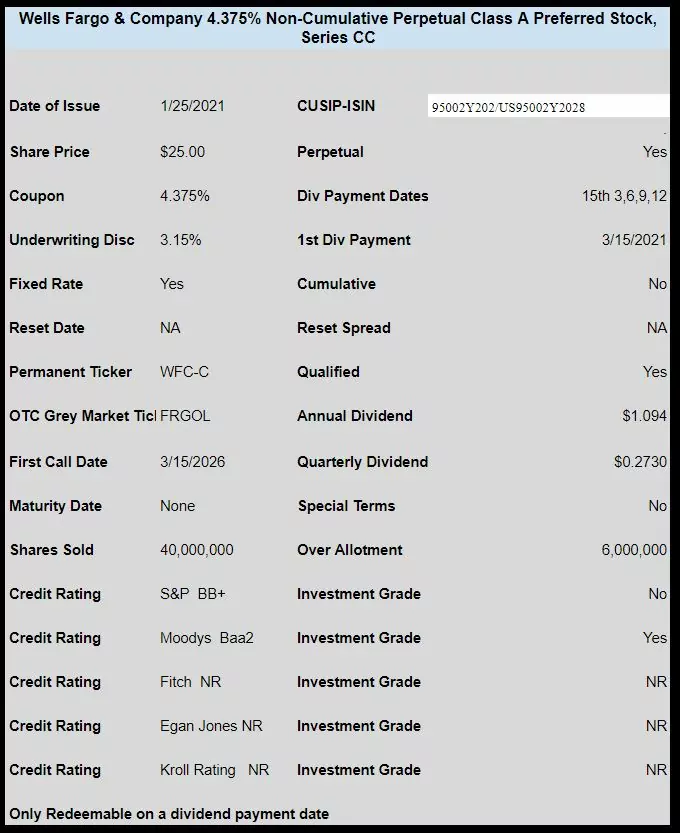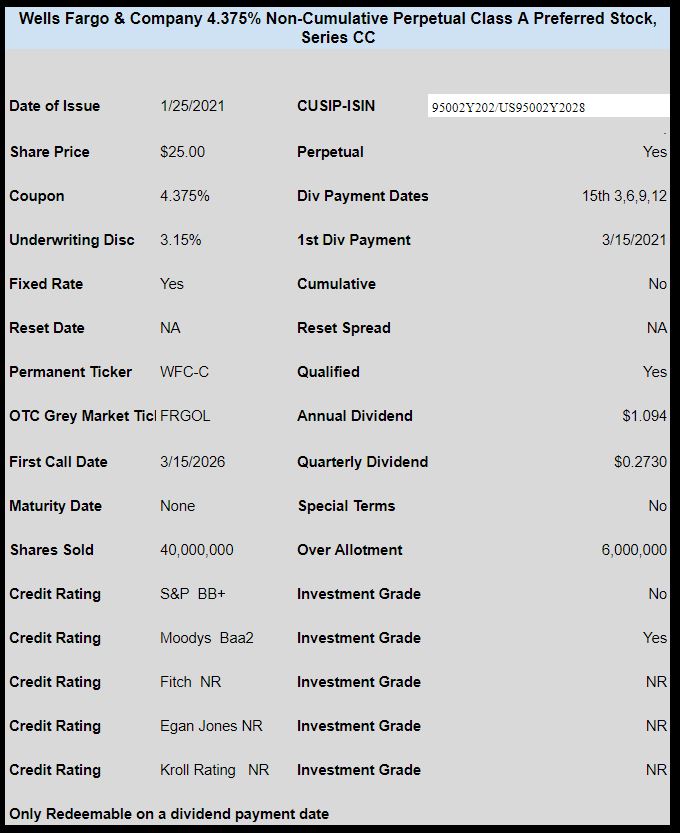 Banker US Bancorp (USB) sold a new issue of non cumulative preferred with a coupon of 4%. The issue is trading on the OTC market under temporary ticker USBML and closed on Friday at $24.65.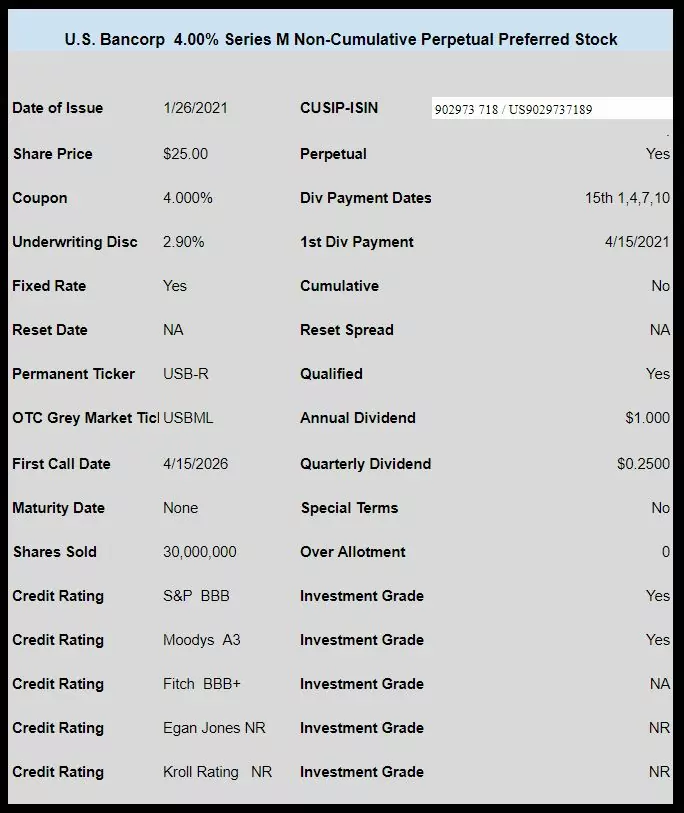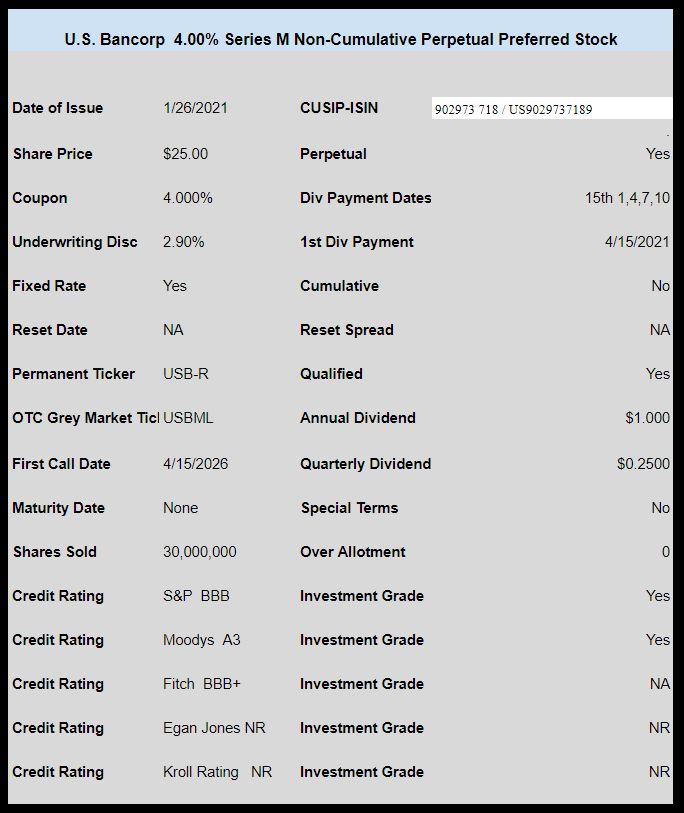 Lastly First Republic Bank (FRC) announced the sale of a new non cumulative preferred with a coupon of 4.25%. The OTC Ticker has been announced as FRCLP and the issue closed on Friday at $25.00.