Here we go on a another week which will be driven by news on Covid 19, vaccines and the never ending saga of the next 'stimulus' package.
The S&P500 traded in a range of 3594 to 3699 closing the week right at the high of 3699—a gain on the week of around 2%. For the coming week it is likely equity markets remain flat to 2% higher again–only a 'spike' in the 10 year treasury above 1% or maybe a 'problem' with initial vaccinations in England of the Pfizer Covid vaccine could put a major dent into equities.
The 10 year treasury closed last week at .97%. This was a 9 basis points move higher on the week. Income securities have paid little attention to higher rates thus far—rates don't matter much until they do and no one knows where the point of 'mattering' is at–certainly something over 1%.
The Federal Reserve balance sheet rose by $6 billion last week–simply a stair stepping higher as has virtually been the case all year long. The upward curve on balance sheet assets will really steepen when a new stimulus package is launched.
$25/share preferred stock and baby bonds have been following the lead of common stocks most weeks and last week was no exception as the average share moved higher by 11 cents–almost 1/2%. This move in the face of rising interest rates.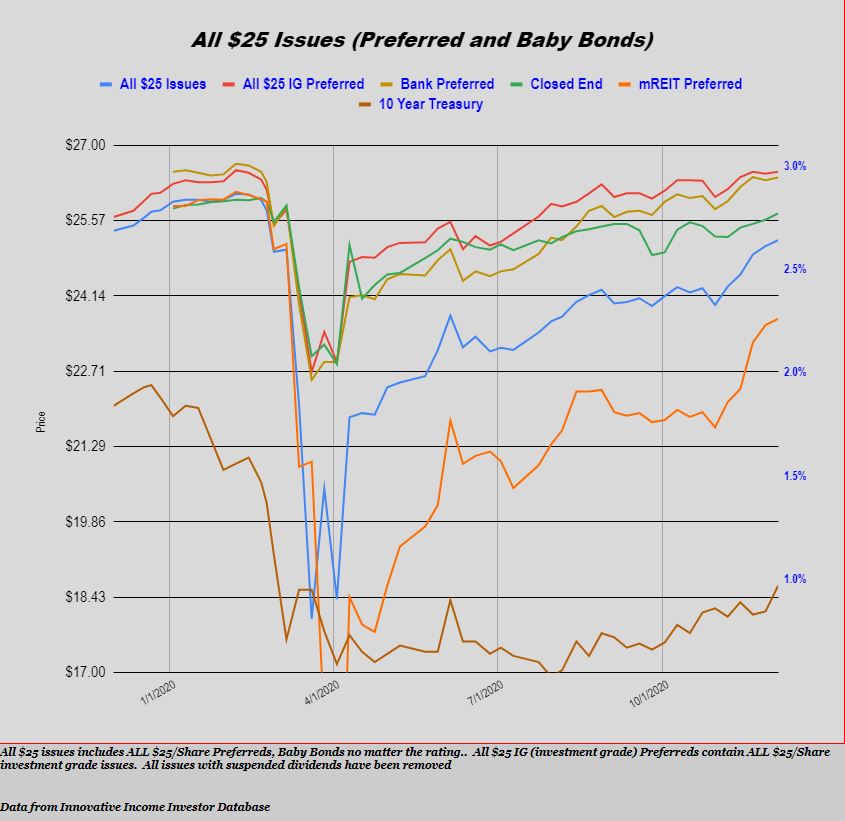 Last week we had 2 new income issues priced.
1st off we had a new baby bond issue sold by United States Cellular (USM) with a coupon of 5.50%. The issue has not traded as of Friday–but I would expect it anytime now.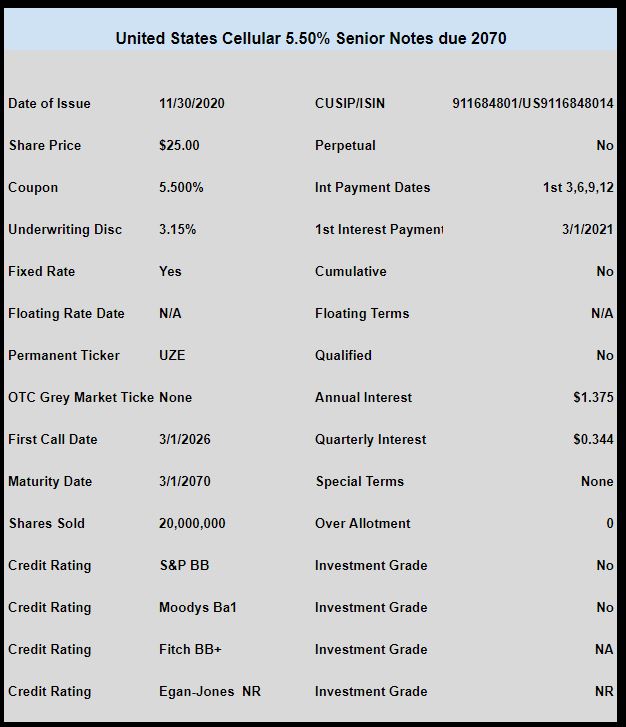 Then we had Selective Insurance Group (SIGI) sell a 4.60% non-cumulative preferred which has begun trading under OTC temporary ticker SLIG and closed last week at $25.80. This issue has traded strongly since the minute the 1st exchange trade took place.