The S&P500 moved in a range of 4356 to 4458 a range of just over 2.3% before closing at 4406–a gain of .8% from the close the previous Friday. Markets seen to be undecided in which direction they would like to move. Friday started nicely up before heading way down and then way up as Fed Chair Powell was speaking at Jackson Hole. What is fairy clear is that without an economic collapse interest rates are going to remain at this level (if not higher) for the foreseeable future.
Interest rates, like equities, bounced up and down before settling near unchanged from the previous Friday–closing at 4.24% – up 1 basis point on the week. We are fortunate rates have not moved even further higher as new home sales were above forecast and 1st time employment claims were much lower than expected.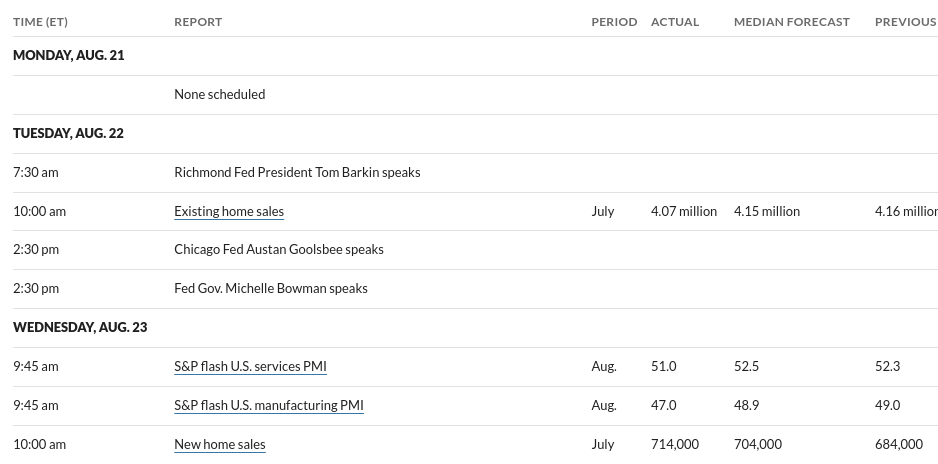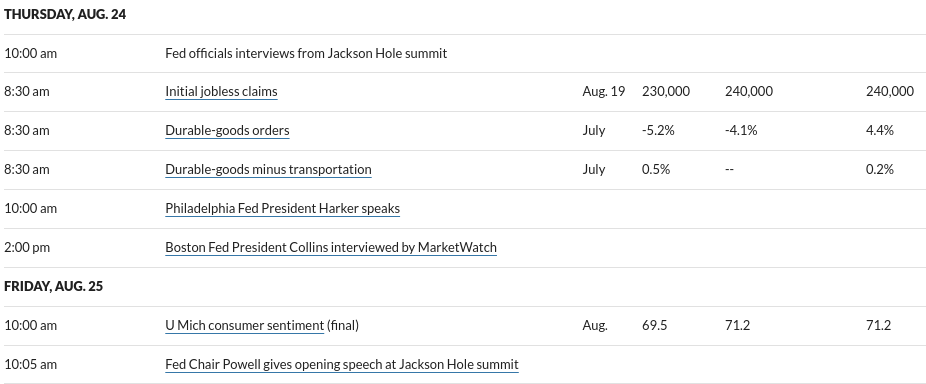 For the coming week we have the personal consumption expenditures report (PCE) on Thursday and then on Friday we have the employment report. Both of these reports could create fireworks–in particular the employment report is released on the Friday before the Labor Day holiday and volume could be lite.
The Fed Reserve balance sheet fell by just a measly $6 billion last week following a giant sized drop the week before (over $60 billion last week).
We had a week of near unchanged $25/share preferred and baby bonds last week with the average share rising 2 cents. Investment grade issues moved 4 cents higher while banking issues moved 7 cents higher.
NO Chart this morning – although I will post the chart when I am back in the office this afternoon. I am out of town yet until mid day this afternoon and hopefully I can get back in the swing of things.