OTC temporary ticker just announced as MSBSV
Below is the detail on the Midland States Bancorp Fixed-Rate Reset Preferred stock.
The temporary ticker has not been announced as of 8:15 a.m. central time.
Take note that this is a lower quality issue–obviously because the 'reward' is high. I took a quick look at the net income and it looks flat for a number of years–do your due diligence on this issue if you are considering buying.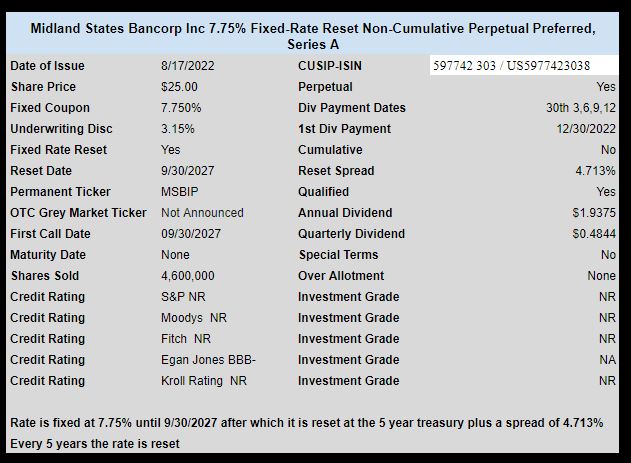 The pricing term sheet can be found here.