CORRECTED–this issue is perpetual–no maturity date–earlier I had a maturity date in the chart below.
mREIT MFA Financial (MFA) has priced their new previously announced fixed-to-floating rate preferred stock.
The initial coupon will be 6.50% and will be paid until 3/30/2025 after which time it will pay 3 month Libor plus a spread of 5.345%.
Shares will trade immediately on the OTC Grey market temporarily under ticker MFABO.
This is a large issue with near adequate issuance to call both the 8% baby bond (MFO) and the 7.50% preferred (MFA-B) in full if the over allotment shares are sold. We will have to see what the company decides to do.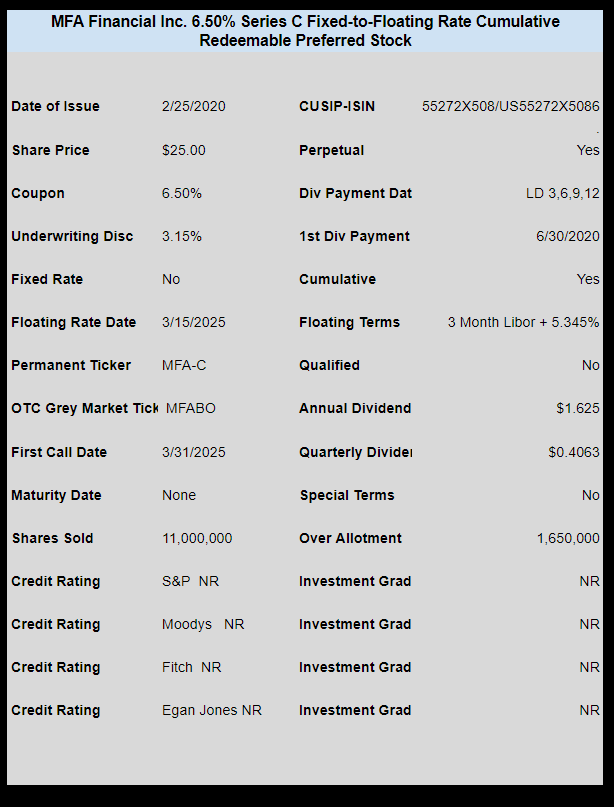 The pricing term sheet can be read here.