Merchants Bancorp (MBIN) has priced their new issue of non-cumulative preferred stock.
The issue priced at 6.00%. The company sold 6 million shares.
The issue is unrated by major rating agencies, but BBB+ by Egan jones.
The shares will trade immediately under OTC temporary ticker MRHBP.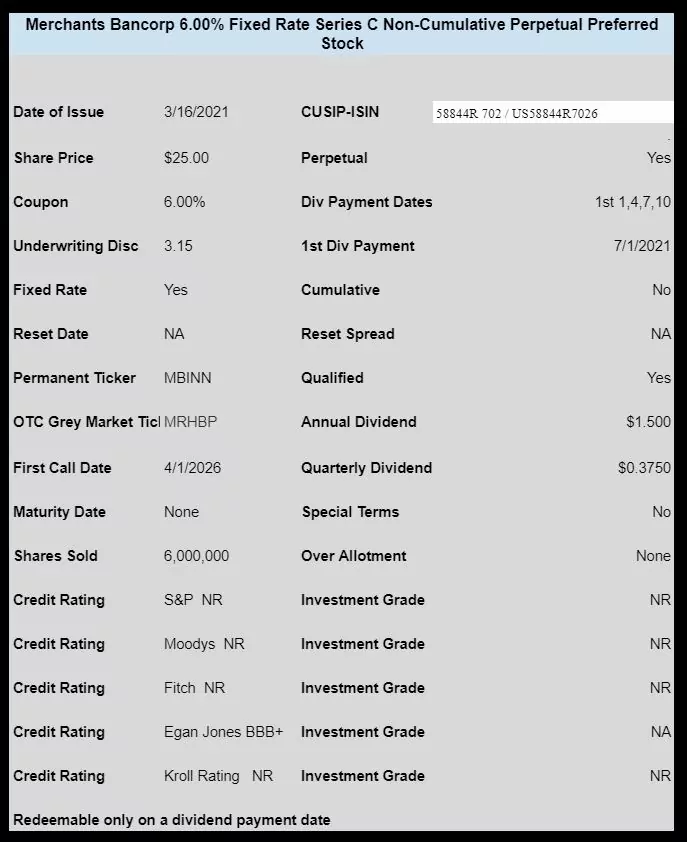 The pricing term sheet can be seen here.