Indiana banker Merchants Bancorp (MBIN) has priced their previously announced preferred issue with an initial coupon of a very tasty 8.25%.
The issue is a fixed rate reset issue so the coupon is fixed at 8.25% until 10/1/2027 after which the coupon will reset at the 5 year treasury yield plus a fixed spread of 4.34%. Coupon will reset each 5 year anniversary.
Dividends will be non cumulative, but qualified for preferential tax treatment.
This issue is rated Ba3 by Moodys—not investment grade.
For some reason the OTC ticker has not been released–watch the comments for it.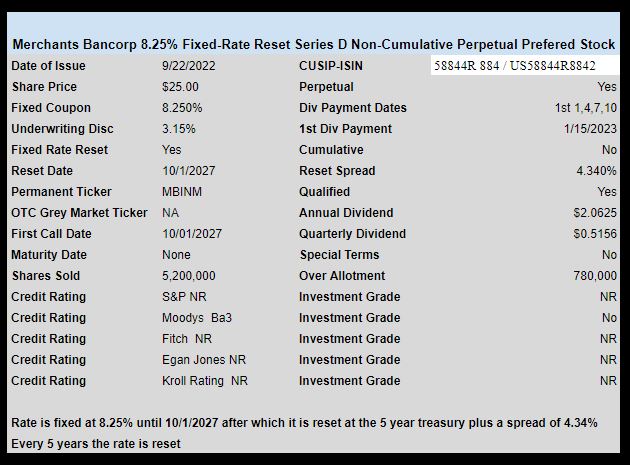 The pricing term sheet is here.