Finally REIT Lument Finance Trust (LFT) has priced the new preferred announced earlier this week.
The issue is cumulative, but non-qualified.
Trading will start soon on the OTC grey market, but as of this moment the ticker has not been announced–I will publish an update when the ticker is known.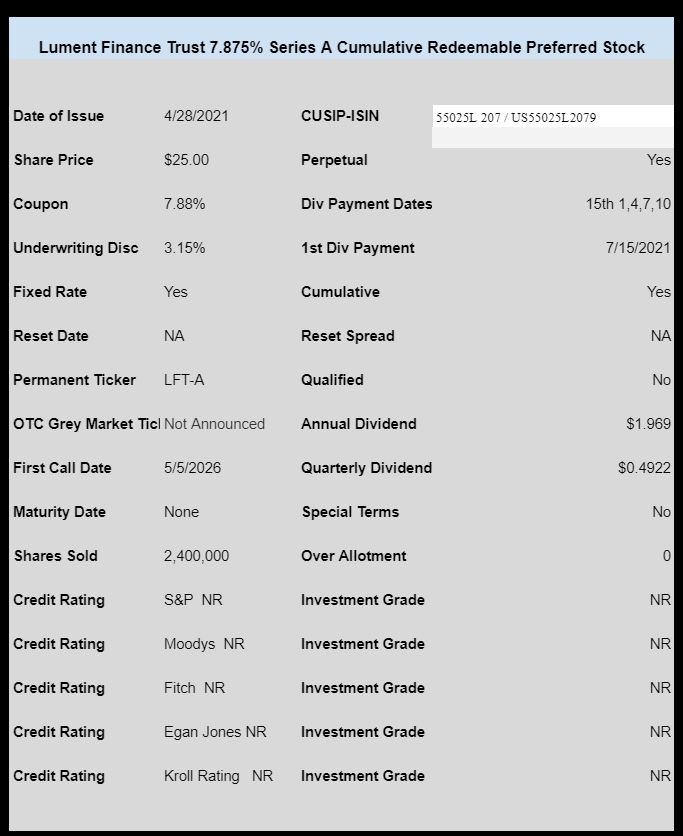 The pricing term sheet is here.