Lots of new economic data this morning and none of it showing much economic weakness.
Initial jobless claims remain very muted compared to forecast. Durable goods orders came in very hot (although I did not dissect the various sectors). GDP for the 4th quarter came in about as forecast at 2.9%.–the Fed looks at this and says more hikes in order.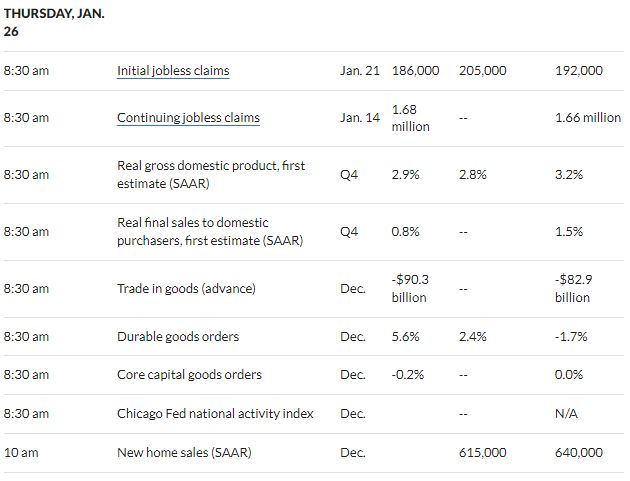 Last night in the 'Headlines of Interest' there were lots of earnings–and today there will be lots more.. Just looking at the bank comparisons it becomes obvious that the banks 'gorged' on PPP loan fees in previous periods–what a giveaway this program was for them–obviously the bank lobby did a very good job on this program.
Yesterdays 'dusting of red' actually ended up being a 'dusting of green'.
I did nothing yesterday–no buying or selling. I doubt I will do anything today or even tomorrow (although who knows). Waiting for some sort of setback in prices.