Yesterday was the 2nd nicely green day in our portfolios for the year–overall up 1/2%. With lots of dividends and interest hitting accounts late last week and the nice rally this week a person could get spoiled quickly. I was surprised how many issues in the portfolio were up 2-4%–I am sure many of you experienced the same gains.
This mornings we have the 10 year treasury yield around 3.70% flat from yesterday. Equity indexes are also flattish—with economic news out shortly we will likely see larger market movements. Also at noon today Fed official Bullard is speaking and he could say something entirely crazy–he is known to stoke the fire.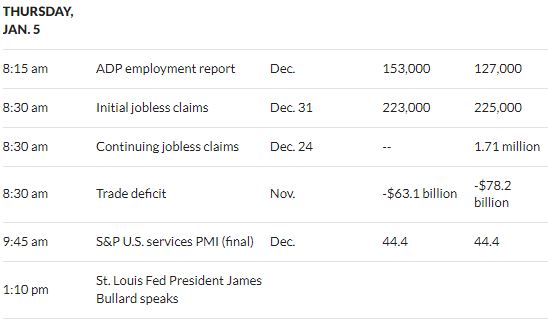 Yesterday I did nothing–in fact while I pay attention to 'markets' in general I didn't check preferreds and baby bonds until after the market closed. My google sheet was so green I reloaded it to make sure the numbers were correct. I doubt I will do much today, but I do have some cash available for some nibbling–we'll see.