KKR Real Estate Finance (KREF) has announced they are selling more share of their KREF-A 6.50%, cumulative, redeemable issue.
The original issue was sold on 4/9/2021–6.9 million shares were sold at that time.
Current holders are likely not too appreciative of this reopening as shares took a tumble with the announcement. At this point we don't know how many shares they will be selling. The original issue details are here.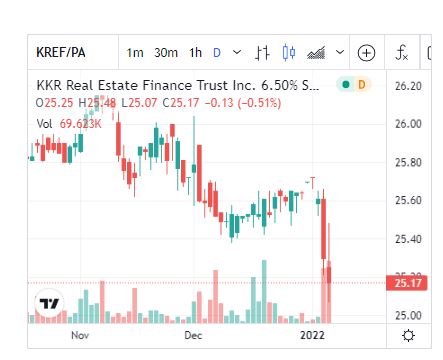 The preliminary prospectus can be found here.