The new preferred stock issue from JPMorgan Chase (JPM) will trade immediately under OTC temporary ticker JPMMV.
The issue priced at 4.20%–but in this Covid world the official documents have not been filed with the SEC. razorbackea has this pricing yesterday.
I will post details when they becomes available.
UPDATED detail Below-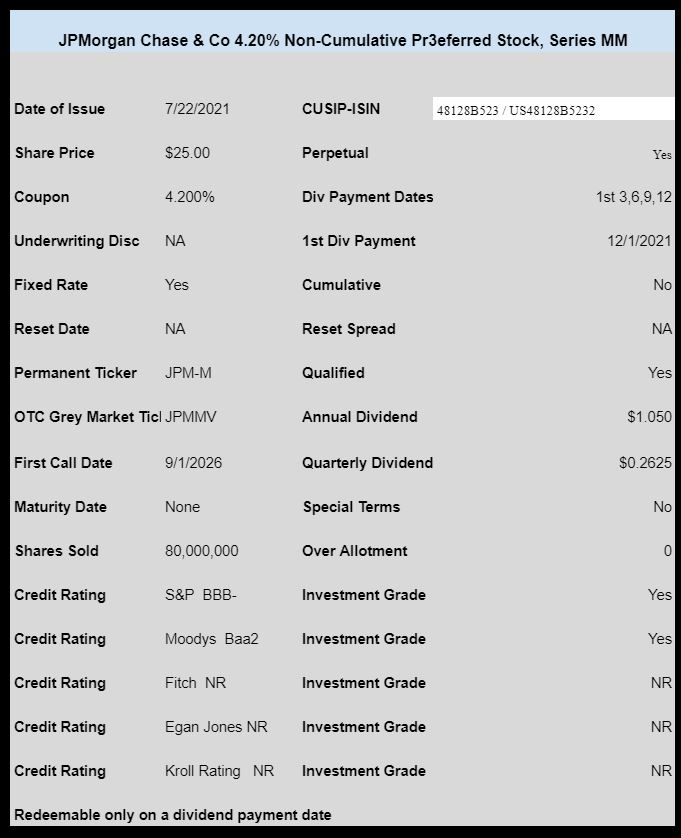 The pricing term sheet is here.