Annuity provider Jackson Financial (JXN) has priced their new fixed-rate reset preferred issue.
The initial coupon will be 8% which will last until 3/29/2028 after which time the rate will be reset to the 5 year treasury plus a fixed spread of 3.728%. The issue will then be reset on each 5 year anniversary there after.
The issue is 1 notch below investment grade–Ba1 from Moody's and BB+ from S&P. The dividends will be qualified.
The issue trade immediately on the OTC under ticker JXNFV.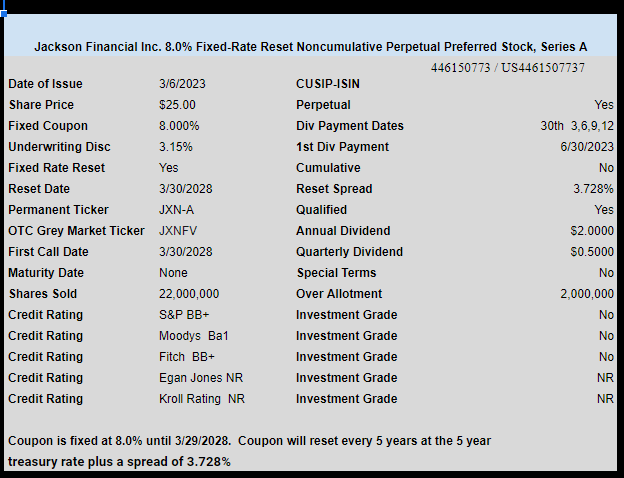 The pricing term sheet can be found here.