Inflation numbers as measured by the CPI came in right on forecast today –each of the numbers came in so close to forecast you might think the BLS had rigged the numbers–but for today they are THE numbers.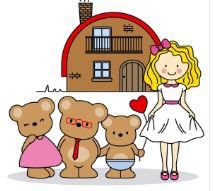 Markets are treating the economic numbers in a goldilocks fashion and I am benefitting from it (and am sure all of you are as well)–up for the 7th day in a row (I think as I am losing track).
The 10 year treasury yield is off 7 basis points at 3.48%—not sure what to think about this–I had a personal theory that the Fed might well sell more balance sheet to feed into the bond demand, but think this was just one more personal prediction that isn't coming to fruition–yet.
I did nibble more on a CHS issue this morning. I have the CHSCM fixed to floating 6.75% issue as it was just below $25.
Well now that inflation is tame (for the moment) I am off to find something new to worry about–am sure there are plenty of items I can worry about.